Curved & Sloped Apartment Complex Provides All Residents Unobstructed Views of Natural Landscape
Elevated residences in Chongqing, China appear as though they are carved from the hillside in this sloping and curving apartment complex. The Eling Residences designed by Safdie Architects are comprised of 126 apartments ascending from the hill's crest slowly transforming from several terraced groupings into a pair of free-standing villas.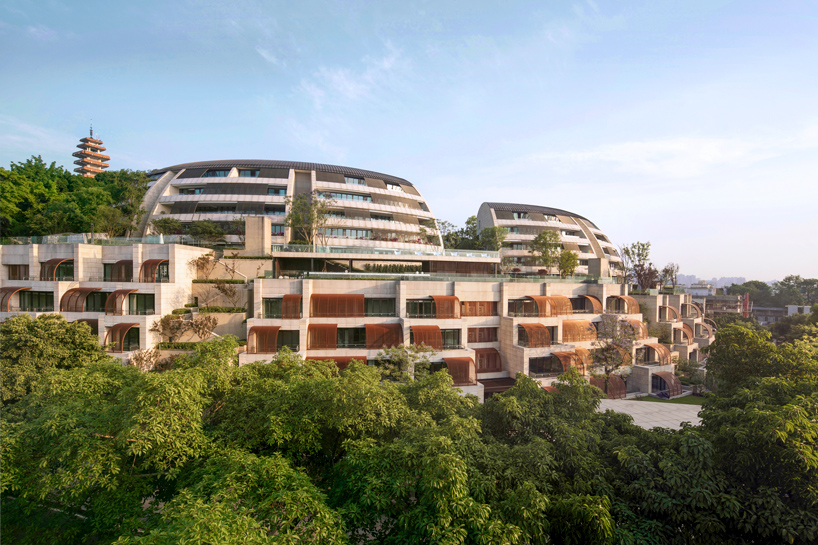 The site is massive, 460,000 square feet and spreads across the highest range of Eling Hill. The residences are within close range of the Yangtze River and a large, popular park nearby.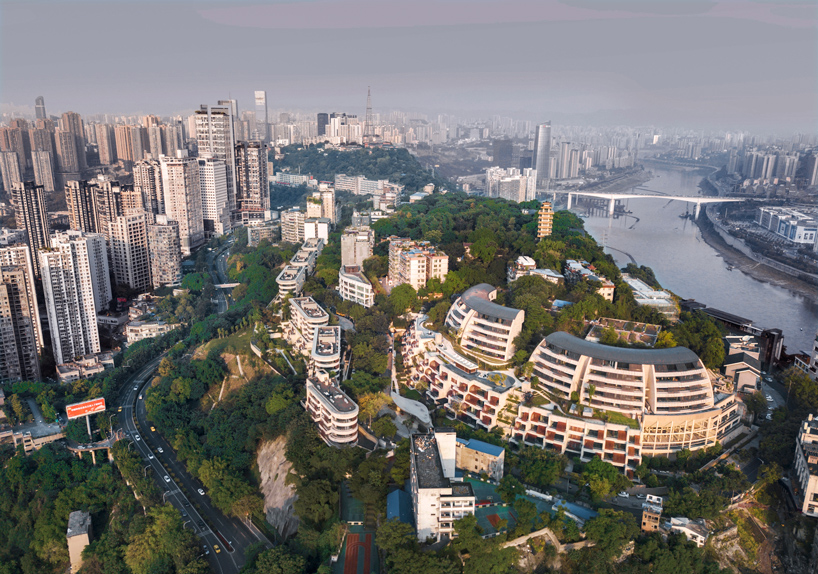 The design offers residences unobstructed views with curved, horizontal slatted shades on each of the terraces.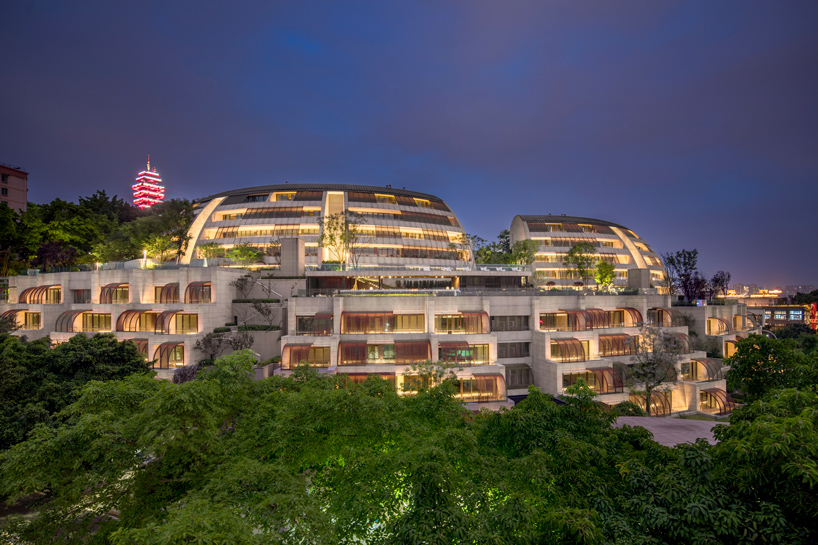 From a distance they create a ribbon-like appearance and emphasize the curvature of the developments design. The burnt orange colored shades stand out beautifully amongst the greenery surrounding the complex while complementing its tan colored facade.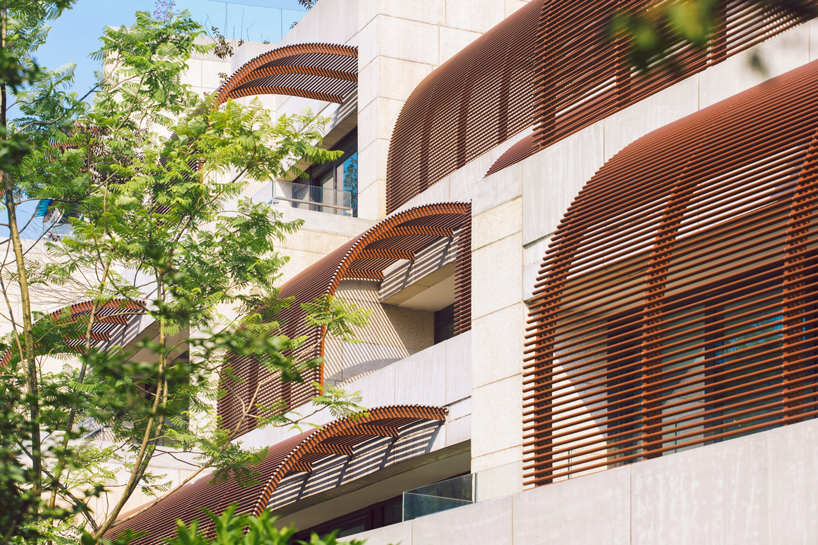 The landscape is made up of terraces, gardens, trellises and promenades weaved throughout the site. The curved design allows each apartment to face the same direction bringing balance and equality for each apartment and villa. The terraces provide natural light, air and greenery.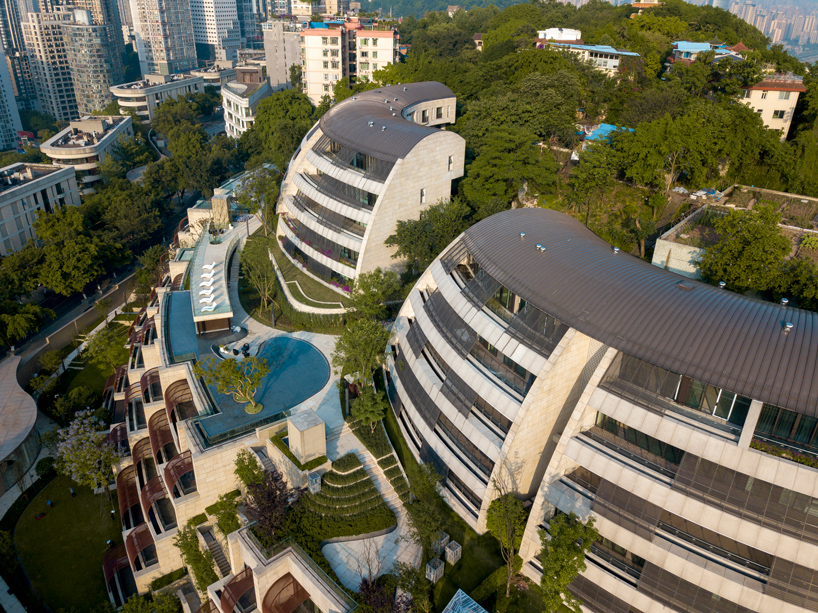 The development provides recreational areas such as swimming pools, promenades and a four-story clubhouse.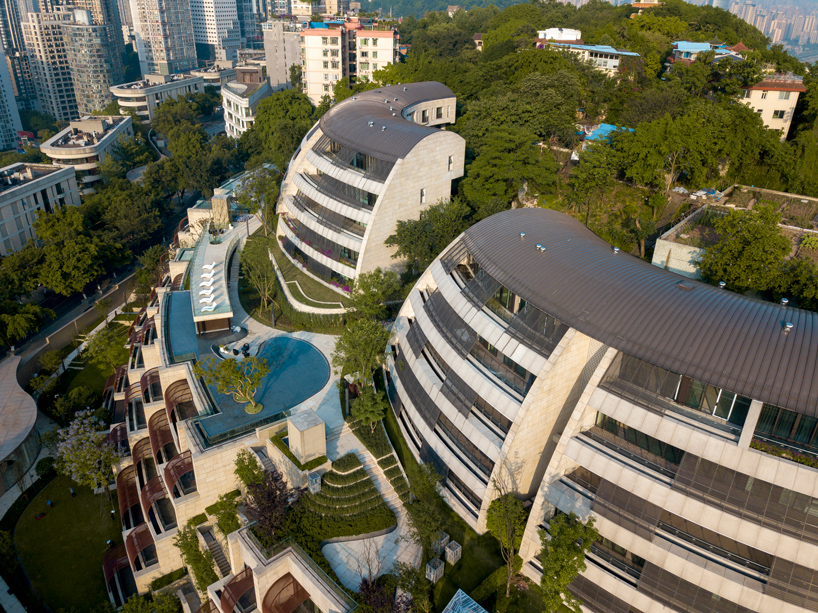 The architectural layout encourages individual privacy while providing communal spaces within a shared community.