Crochet 2020: Not Just for Your Grandmother
This year we are seeing crochet in accent throws, fashion and home decor. The crocheted blanket your grandma made you when you were born? Its back in style. From dresses on the runway to handmade sculptures, crochet is hot in 2020.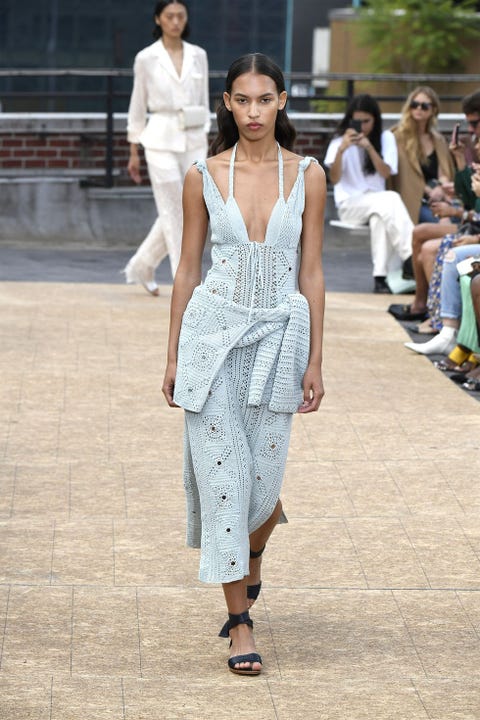 Crochet midi dress with matching cardigan designed by Jonathan Simkhai looking chic both on and off the runway.
Cream colored crochet accent rug in floral mandala design for a shabby chic, bohemian, eclectic and even farmhouse country interior design setting.
Multi-colored crochet accent throw for a modern, bohemian, contemporary, eclectic and shabby chic setting.
Handmade crochet wool vase by artist Amanda Beekhuizen in Tucson, Arizona.
Decorated floral vases in crochet dollies for contemporary and farmhouse country design.
Crochet is a style of weaving that can be learned just as knitting can. Unlike knitting, crochet uses a single hook to hook the loops together directly on the piece. It is a wonderful artistic style with a world of possibilities in year 2020 from sculptures and dresses to accent throws and rugs!