Contemporary Home Carved & Built from Historic Building in Sicily, Italy
zerozero's reinvention of a small historic building in sicily shows how to create a contemporary family home via inventiveness and creativity. this sustainable project combines history and technology, achieving near-zero energy building status, whilst respecting and enhancing the original building.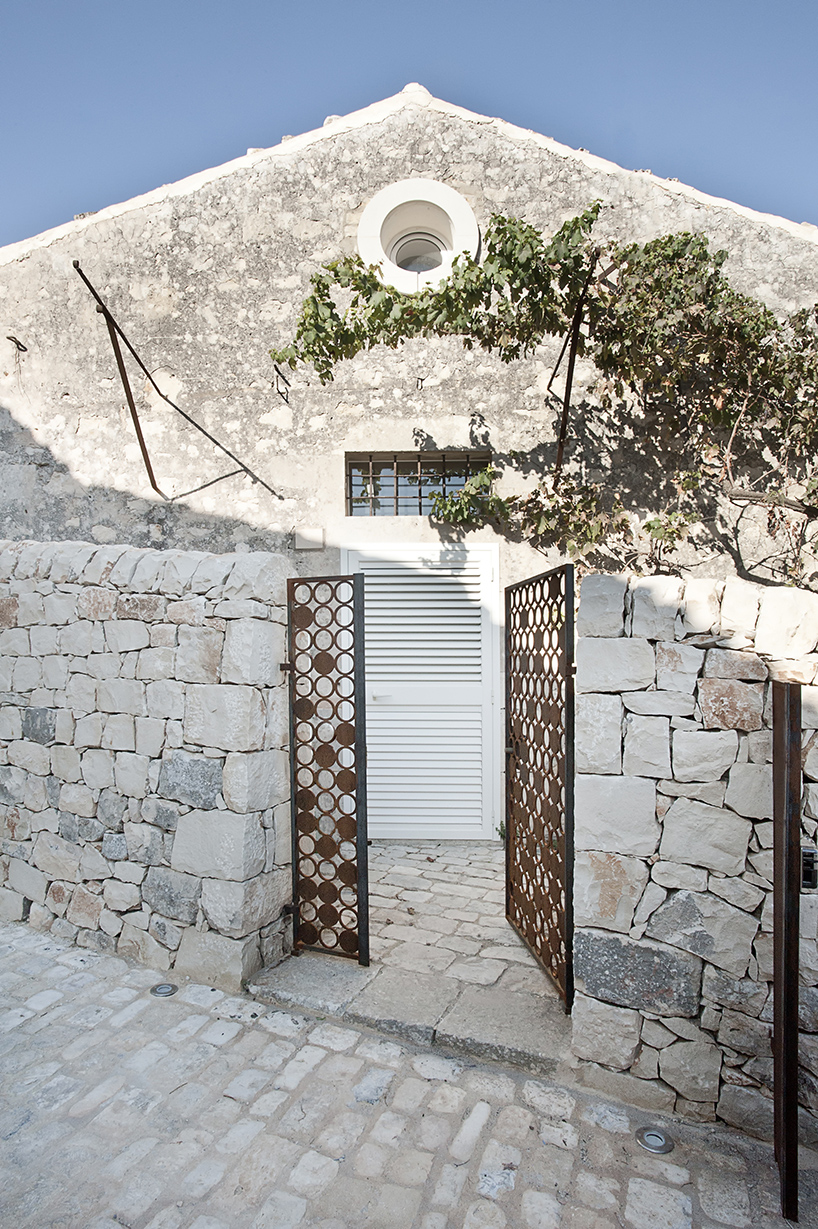 entirely made out of stone, the 18-century building appears at once to 'grow' out of the ground and be one with it, incorporating within its volume a pre-existing cave and other natural features. new surfaces and volumes delicately but assuredly cover the historic building protected by its stone carapace and instill new life within it. they remain distinct but at the same time rely on each other for their continued existence, in a quasi-symbiotic relationship.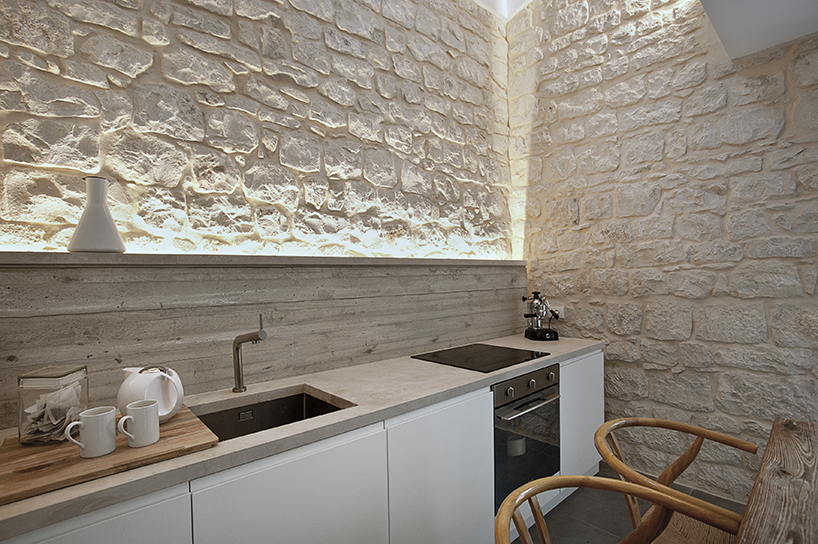 the lower level, which contains a kitchen, bathroom, living area, and kids' bedroom, is a mixture of single-height and double-height spaces, defined by fare-faced concrete walls and the existing stone walls. zerozero's insertion of a new volume at the upper level — providing a master bedroom and dressing room — has been pulled away from the original walls to create the naturally lit double-height spaces below.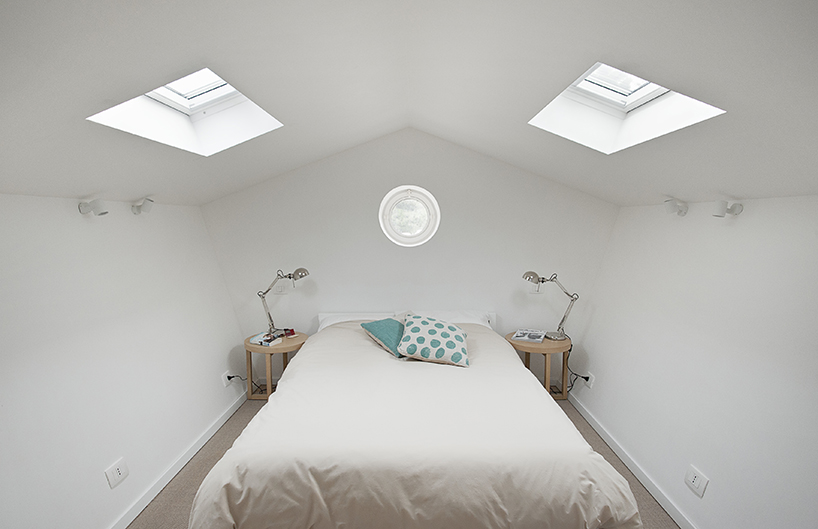 the hull-like shape of this volume has been conceived to facilitate natural ventilation via stack-effect and therefore eliminates the need for air-conditioning. throughout the building, niches, concealed storage areas, movable panels, and custom-made furniture contribute to making this 50 square meters house a flexible and adaptable home certainly capable of punching above its weight.