Community Oblique Hiking Cabins Overlook Glacier in Norway
A series of uniquely shaped timber cabins are set above a gorgeous landscape in Snohetta, Norway. Named "Tungestolen," this project was designed for hiking enthusiasts and nature lovers replacing the cabins damaged by a cyclone in 2011. The 9 cabins overlook the Jostedal Glacier.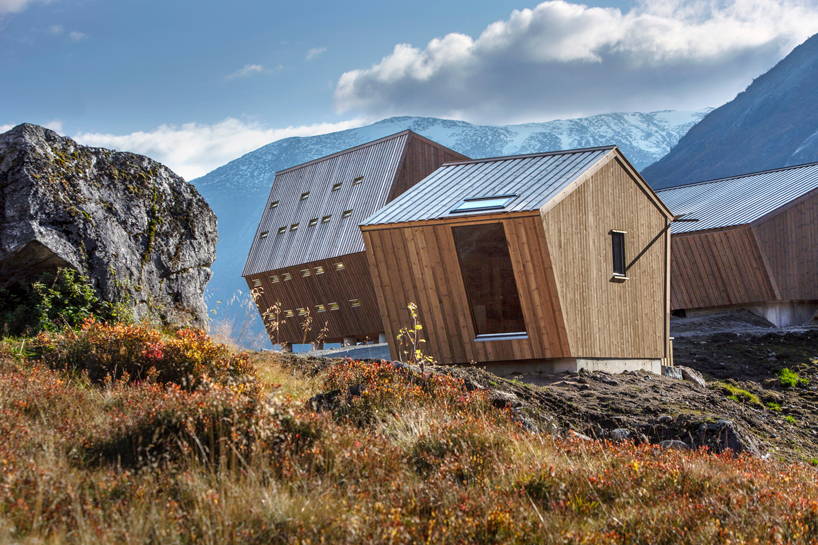 The cabin design won an international architectural competition in 2015. Funds for the project were commissioned by Luster Turlag, a Norwegian National Trekking Association.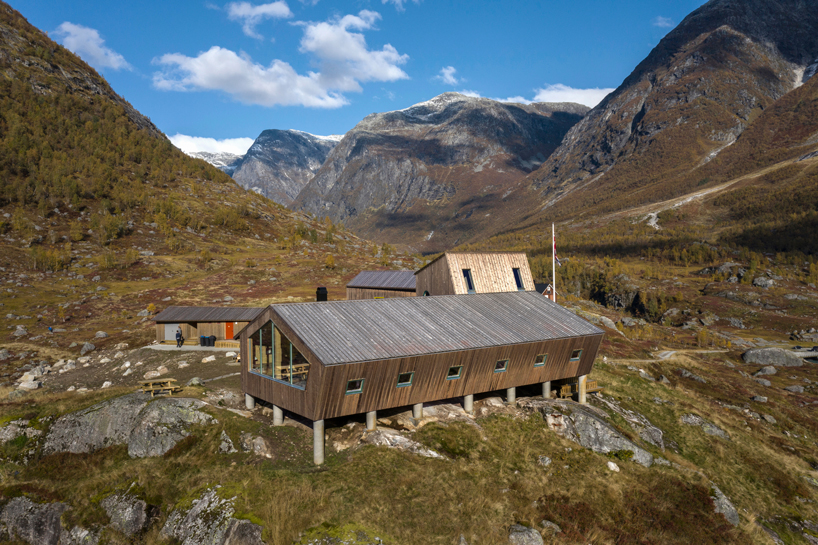 The pentagonal and oblique shapes of the cabins along with the materials used are designed to withstand strong winds and ever-changing conditions of the landscape. They are made of wooden glulam frames covered by sheets of CLT and ore pine. The angular shape protects against strong winds by offsetting their speed and strength.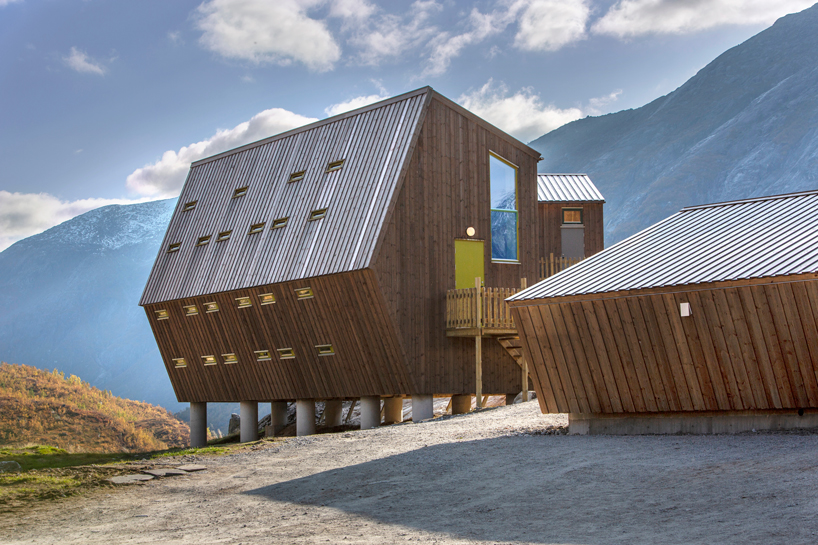 The large panoramic windows give visitors incredible views of the surrounding natural scenery. The floor plan remains open but with compact spaces for individual sleeping quarters. The cabins also have a lounge area for visitors to come together with a stone fireplace during the chilly months of the year.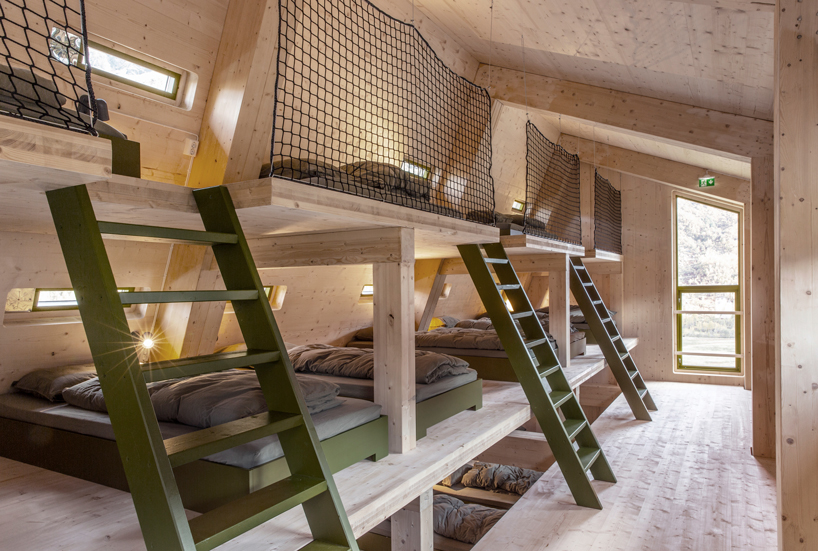 The main cabins has large tables for groups of people to enjoy meals together. Both communal and personal, the inner design of the cabin allows for individual reflection and group communication in a majestic setting.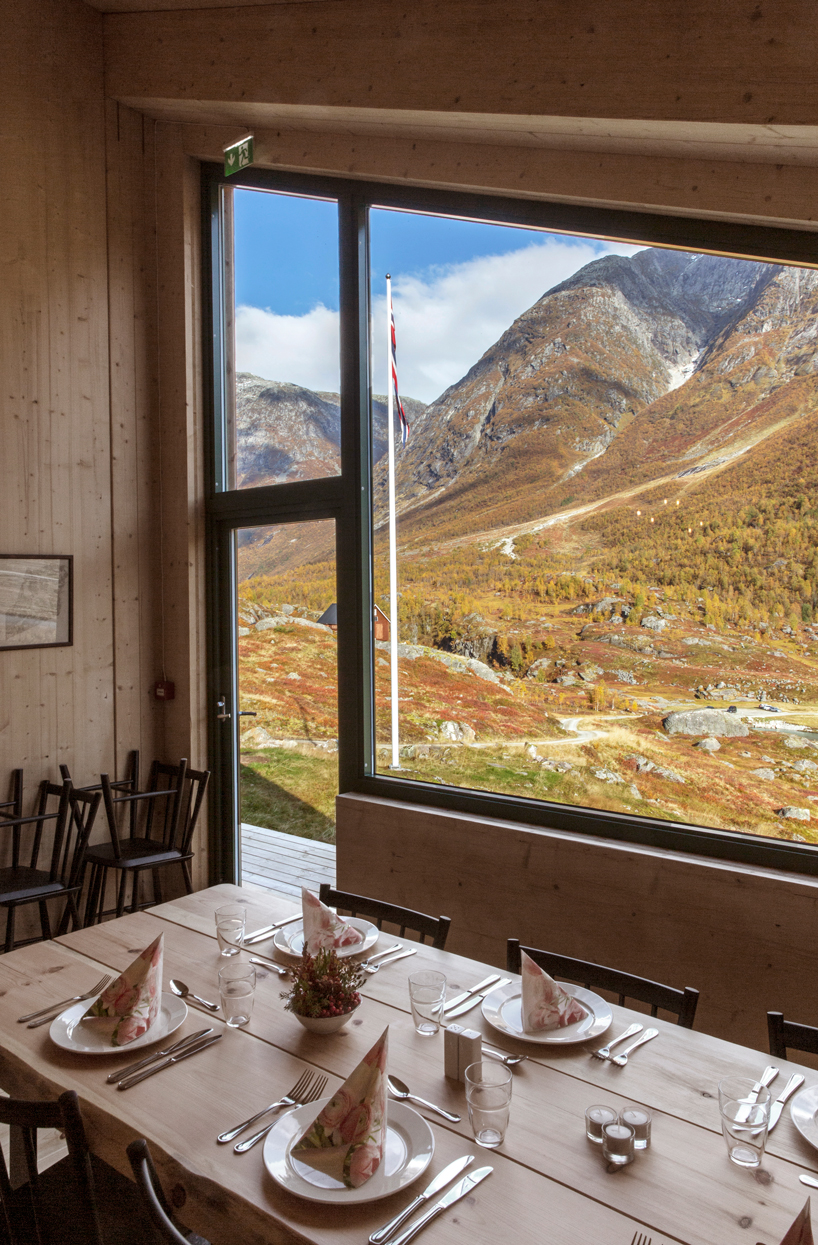 Currently, the Tungestolen cabins can accommodate up to 30 visitors with plans for about 20 more visitors as construction enters the final stage of completion.