Colorful Dichroic Glass Used in New Cafe Design
The Barzilay Cafe has overgone an interior makeover by architect, Simon Barazin. Located in Tel Aviv, Israel, the redesign of the 20-year-old cafe was necessary due to the construction of the city's light rail.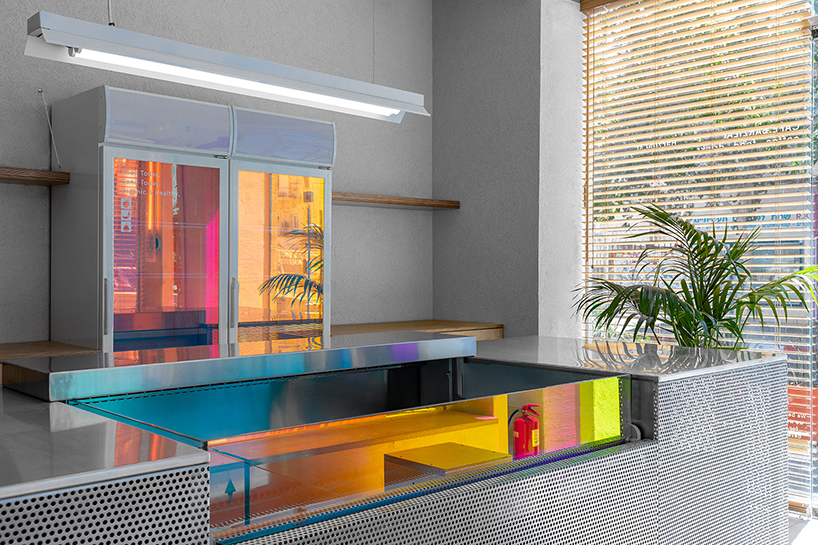 The primary dining area along with the coffee roasting area are connected now. The idea is to merge the two areas with colorful dichroic glass and an open floor plan. Every piece of furniture in the new cafe design is custom made by Simon Barazin's studio.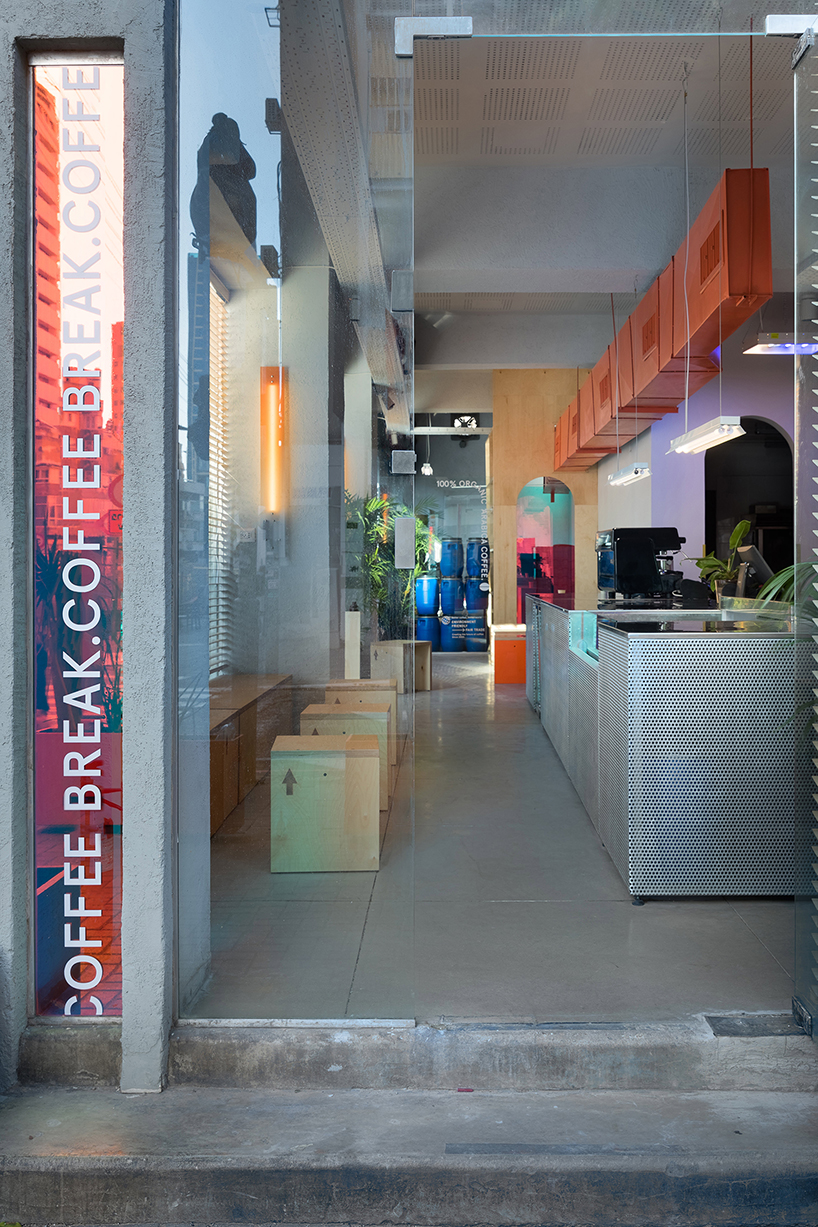 All of the glass surfaces are glazed with varying gradient dichroic film. They add bursts of color and separation of space without creating an overtly defined sense of boundaries.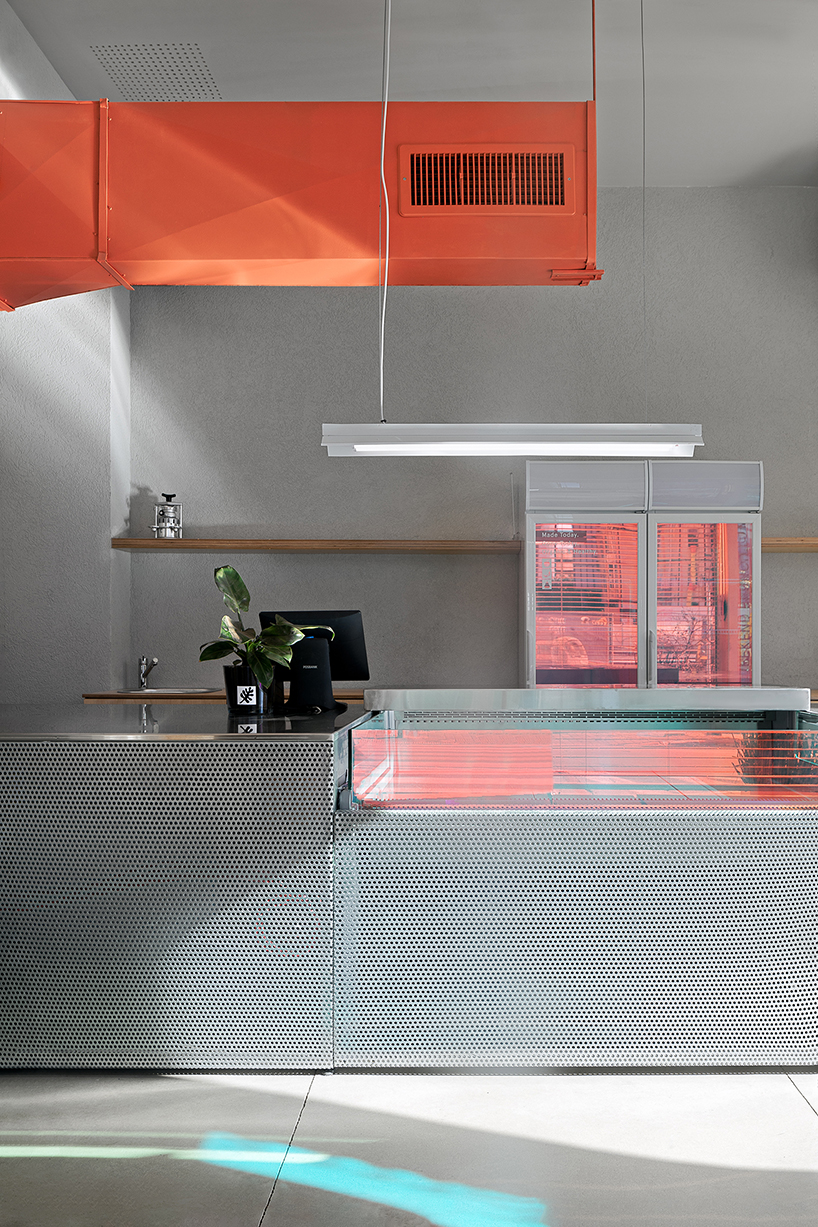 Barazin wanted the space to reflect the continuous flow of a cafe setting. A place where patrons and cafe workers along with the smell of brewing coffee and roasting beans could be experienced firsthand.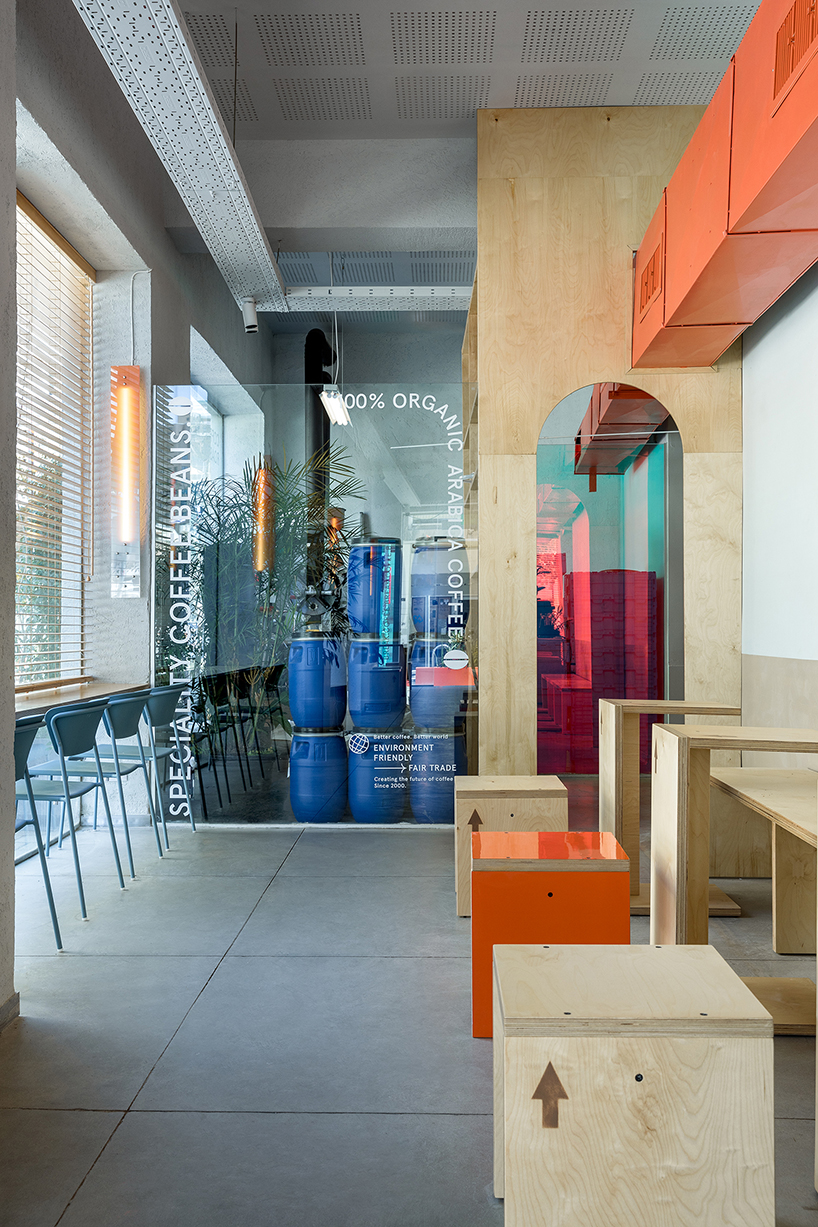 In the central area, a long stainless steel counter at the central area stands with movable plywood seating for an industrial mixed with contemporary style. From different angles, the dichroic glass changes color depending on lighting and position of the viewer.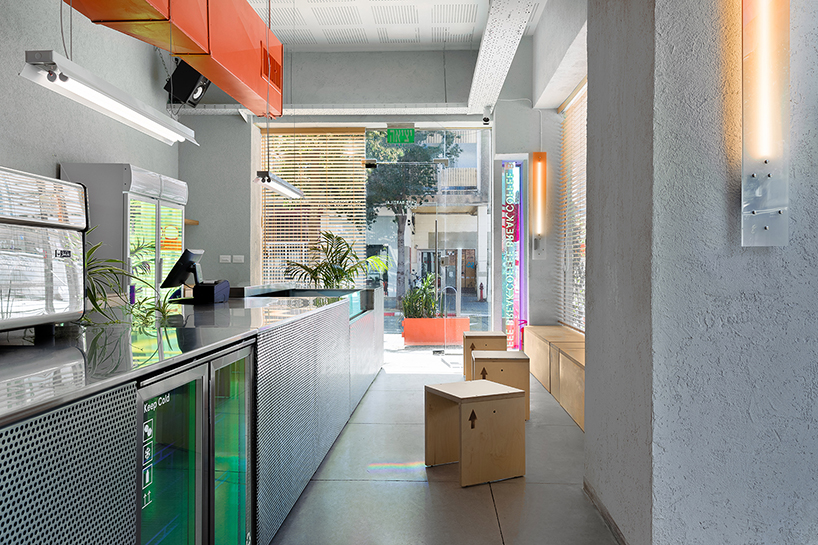 The geometric, made-to-order furniture is both modern and inspirational. The new cafe design creates a refreshing take on contemporary cafe design.