Color Changing Kinetic Art Installation Hydroelectric Turbine in France
A kinetic art installation, Color Mobile, located on the shore of the Tarn River in Toulouse, France blends the past and the present with its eye-catching and vibrant colors amongst the historic Brusson Plant.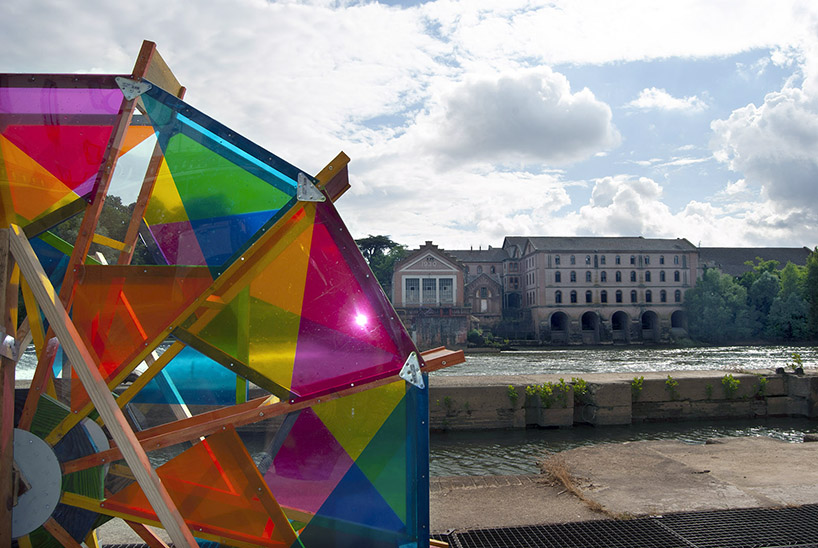 The river generated electricity for the abandoned plant when it was in use. The art installation, created by Madrid-based artist Christo Guelov, is a hydroelectric turbine handmade using wood and colorful panels.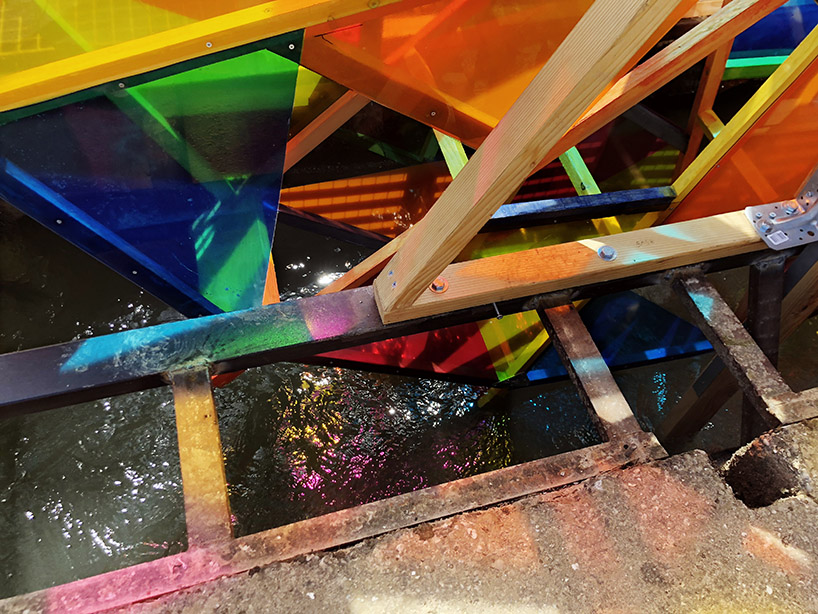 The turbine changes colors as it slowly rotates similar to the way a ferris wheel does at a carnival or at an amusement park. The colored panels catch the rays of the sun as it turns while its colors reflect upon the water surrounding it.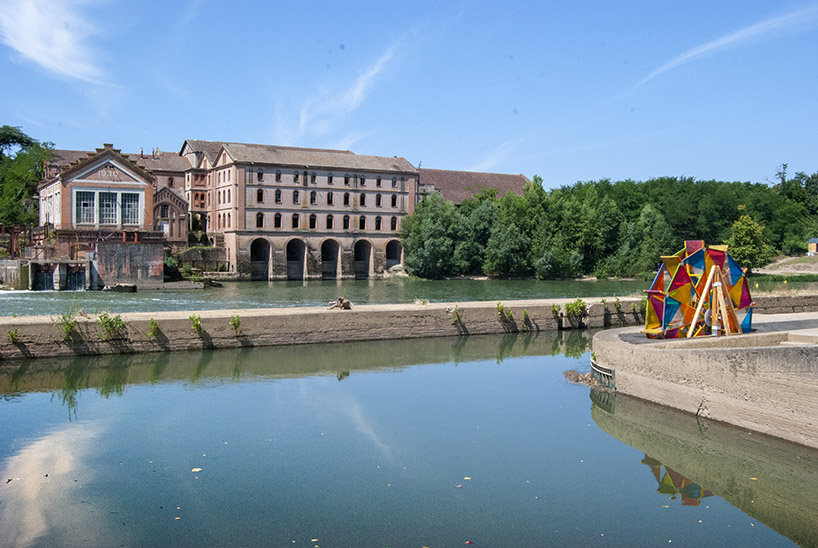 The installation isn't very large, measuring about the average height of a person.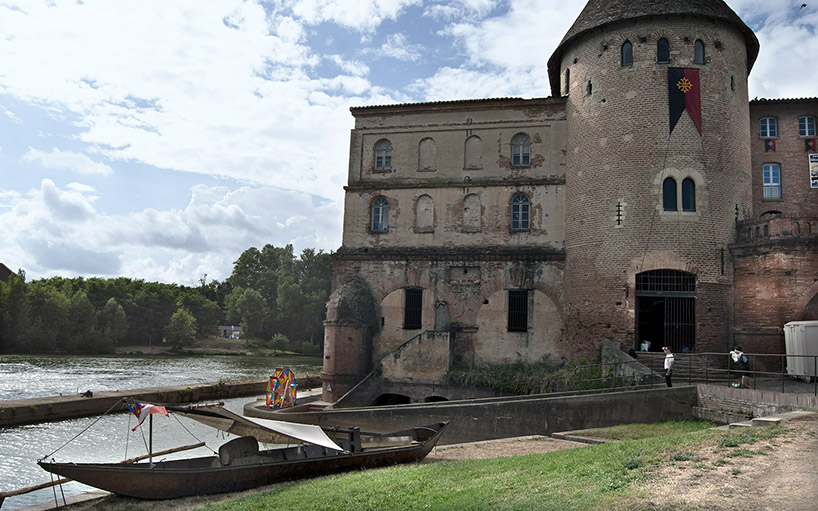 More than just a visually attractive art piece, it is meant to draw visitors to the historic site and spark thought with commentary on kinesis and alternate forms of energy production.