Classic 1960 Porsche Model Redesign in Mod Art Deco Motif
A 1965 Porsche 911 model was given an iconic makeover in an art deco motif complete with blocks of bold colors arranged in a vertical striped pattern spanning across the entirely of the cars interior to exterior design. Even the colors used are a classic 1960 art deco palette.
Inspiration for the look came from the world famous stripes of British brand Paul Smith. The vintage cars unveiling was presented for the first time at the classic sports car event, Le Mans Classic.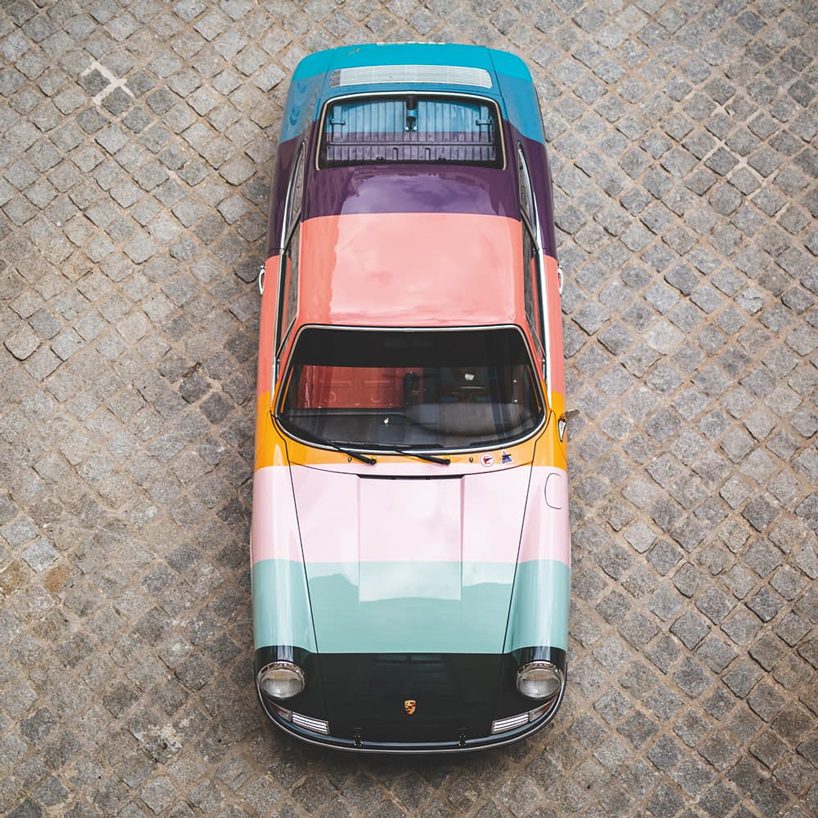 The dark green roll cage, racing seat cushions in petrol blue and a signed wooden gear shift are some of the highlights of the transformation.
Most of the interior fittings were taken out allowing designers to continue the stripes throughout the vehicles floor and dashboard.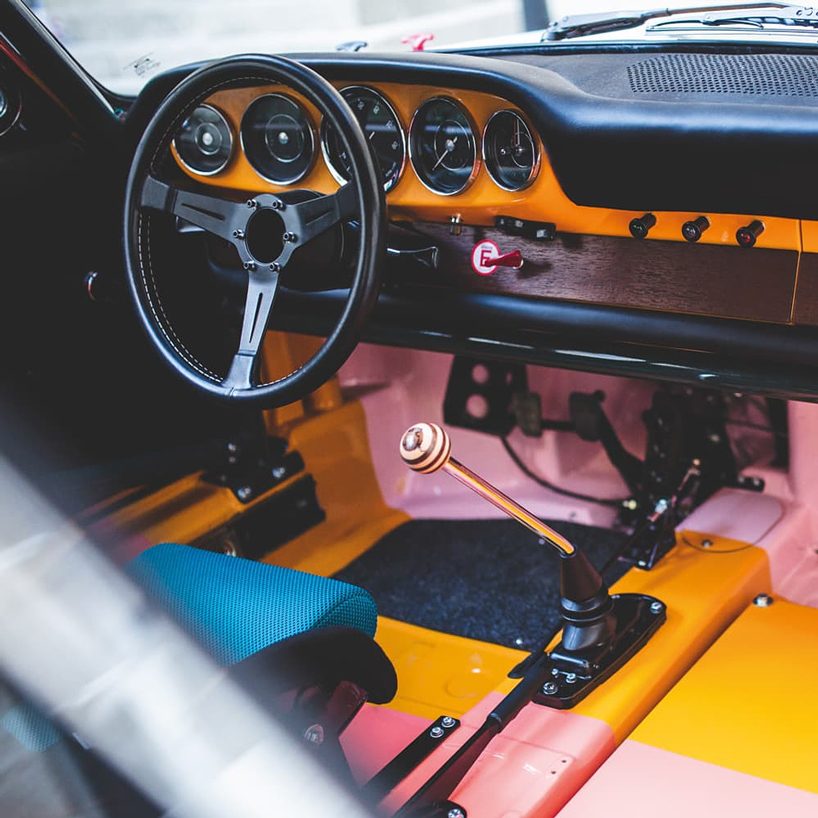 Aside from the attractiveness of the design, the car reflects the long-seeded connection between the iconic British fashion house of Paul Smith and the world of cars.