Circular Outdoor Cabins Give Guests Immersion with Nature
The minimalist outdoor cabins are called LUMIPOD cabins. They were unveiled in 2019 and are now habitable in a forest in the french Alps.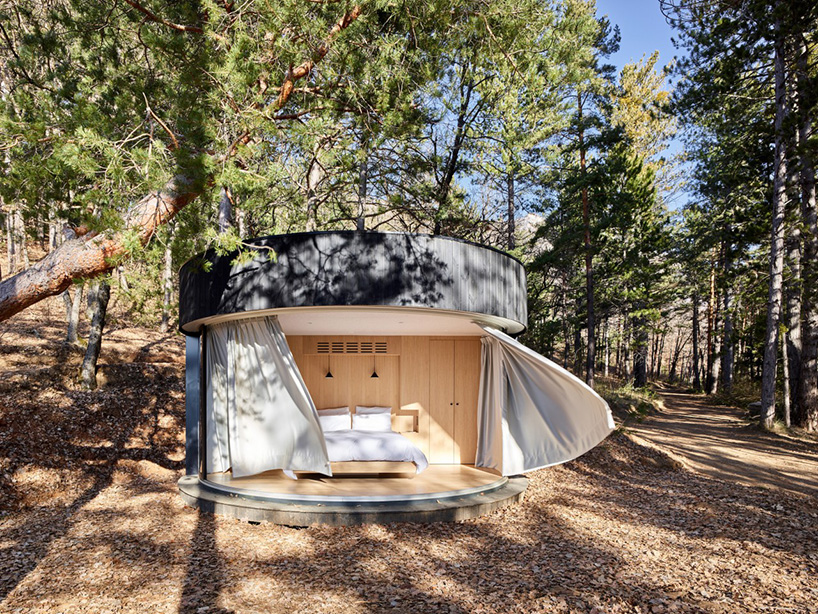 Created by LUMICENE in France, Lumipods are small circular houses designed with Lumicene's signature windows. The glazed facade creates an unobstructed immersion with the surrounding landscape and spans about 16 feet in diameter.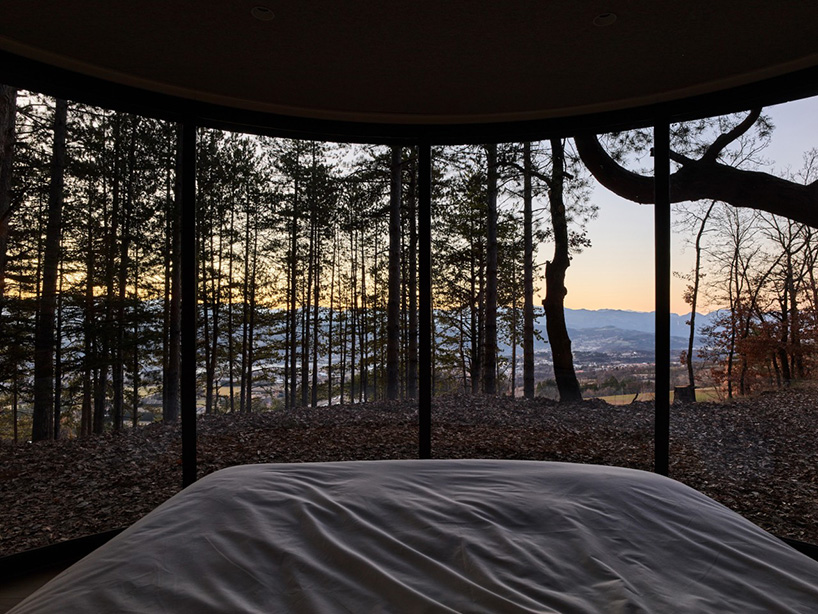 The cabins come with all of the essentials for a truly modern camping experience. This includes a 180 degree view of the forest inside of a circular room with a bedroom and bathroom. They are designed for short stays like a luxury hotel room would be.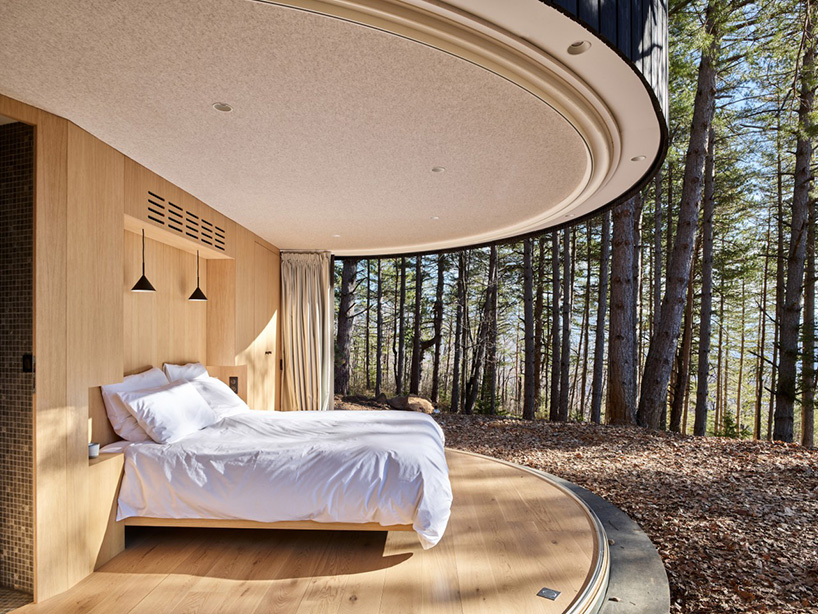 The signature Lumicene window wraps around the perimeter of the room. It is set in aluminum frames that slide between 2 rails. They serve as both windows and doors for guests to both see and access the outside. The entire cabin is made of durable materials such as steel, douglas fir, oak and merino wool. The exterior douglas fir clad is charred using the Japanese method to deter insects. The light oak and merino wool interior is used for insulation and to create a relaxing atmosphere.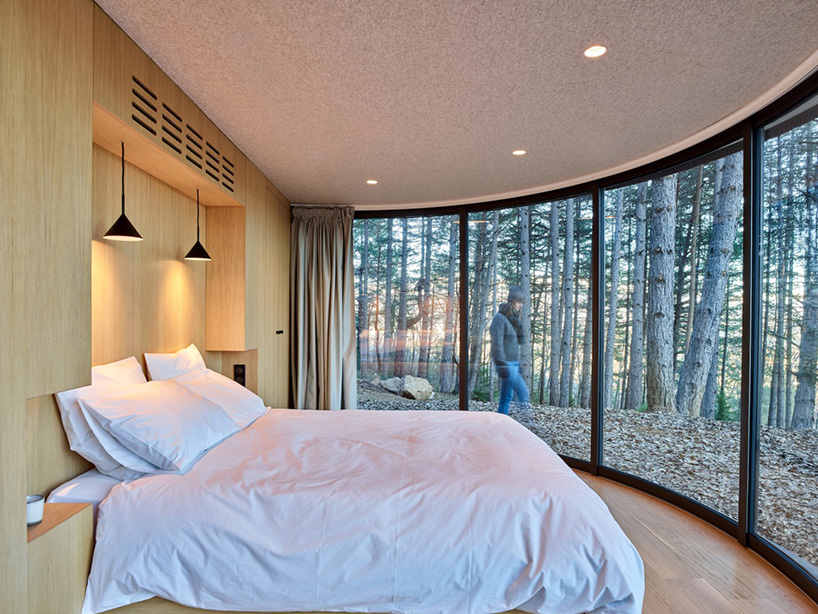 Lumipods can be assembled very quickly. It takes only about 2 to 3 days to assemble one. They can be used as guest houses or as mini hotel rooms for those who want to build a place that will connect people with the surrounding natural environment.