Cam-A-Lot Portable Green Screen for Desk Chair & Remote Working
With the COVID-19 virus lockdown still underway, Gig Gear has created Cam-A-Lot. It is a portable video conference screen that can slide onto nearly any chairs, including desk chairs and dining chairs.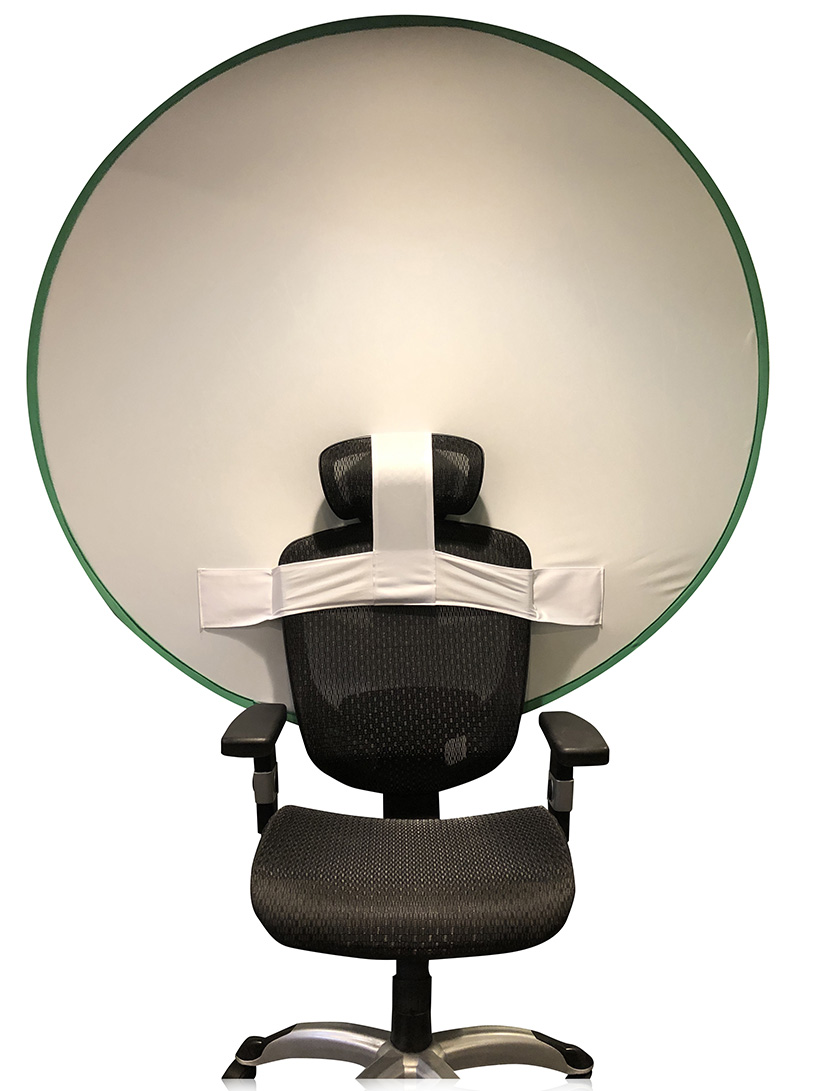 The background screen prevents others from seeing your home behind the scenes from their computer when using video chats such as Zoom, Skype, Facetime, Google Meet or any of the other live meet groups for remote conferencing.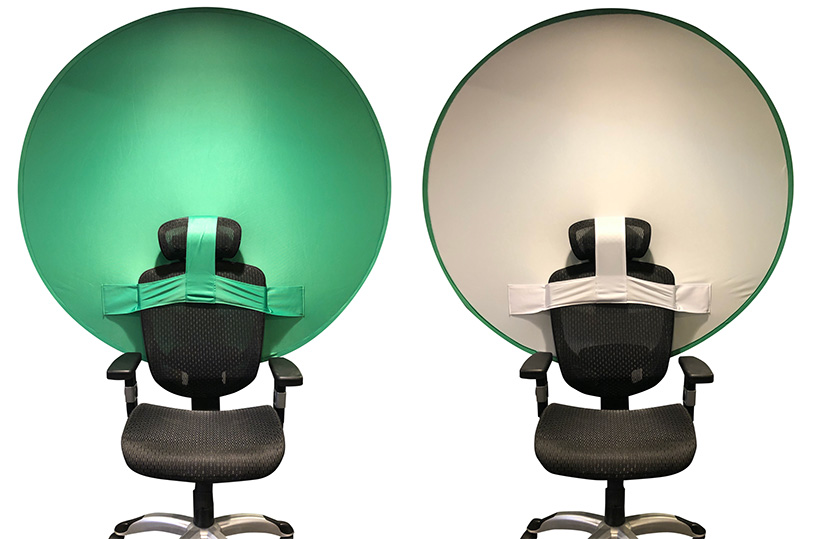 It is designed for those who would rather keep their privacy and who might have a messy office or bedroom. It can also help those who may have children or other family members in the room when working from home. The screen is a 57-inch in diameter, circular privacy screen.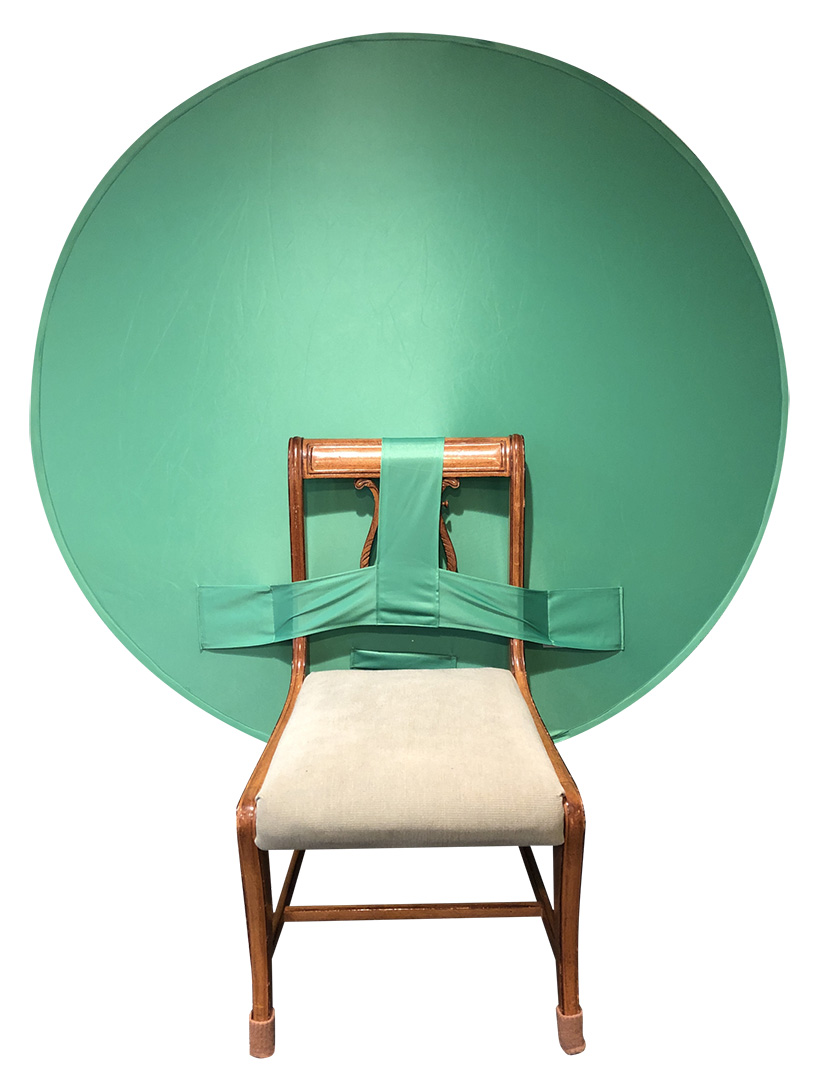 It slides onto the backrest of the chair and blocks out your background. It is a double-sided screen with one side being white and the other side being green for chroma-keying. Similar to "green screens" on movie sets, it allows you to choose whichever background you want behind you during your at-home conferences.

It can easily fold and be carried in a 22-inch tote back for convenience and mobility.