Art of Cooking: Roots Project Utensils Bring Ancient Cooking Techniques into the Modern Kitchen
Roots Project contains a collection of 3 cooking devices that combine technology with natural materials to bring back human presence and intimate touch in the process of cooking and baking.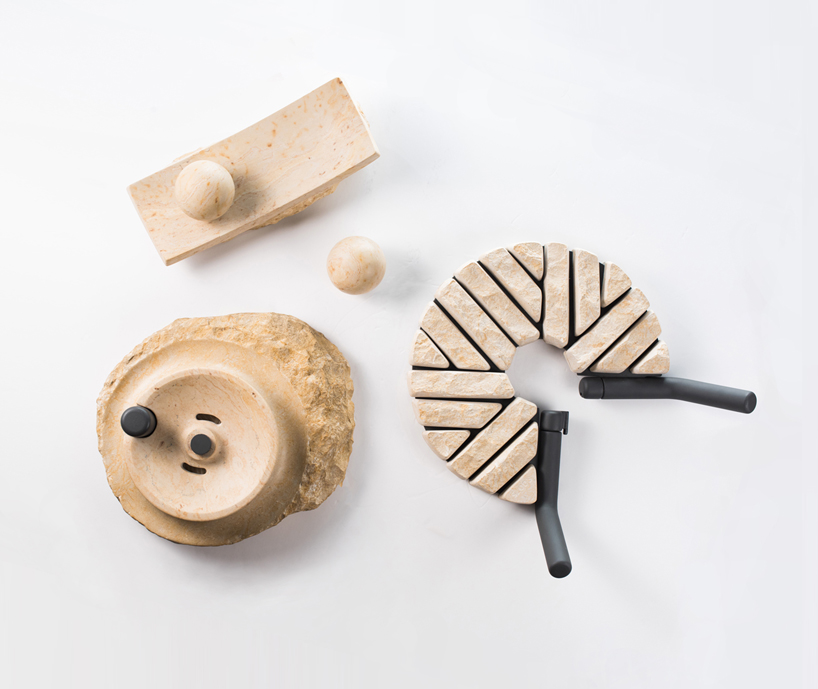 Created by Tel Aviv-based designer Amalia Shem Tov, the utensils emphasize the relationship between man, machine and the art of cooking. The 3 utensils created are a millstone, a mortar and pestle and a hot stone. The millstone grinds wheat, grains and beans. The mortar and pestle mills, grinds and processes herbs and spices. The hot stone warms food for cooking and baking.
While they serve the same purpose as they did in ancient cooking practices, the designs slightly differ for contemporary style and for functionality.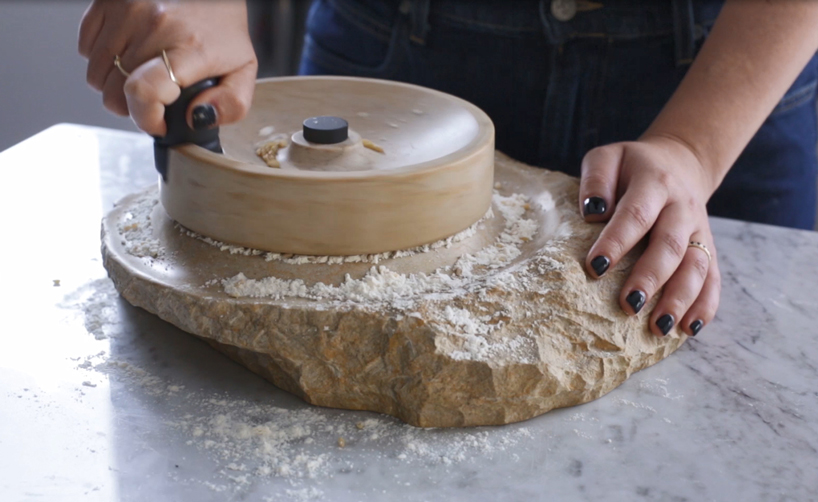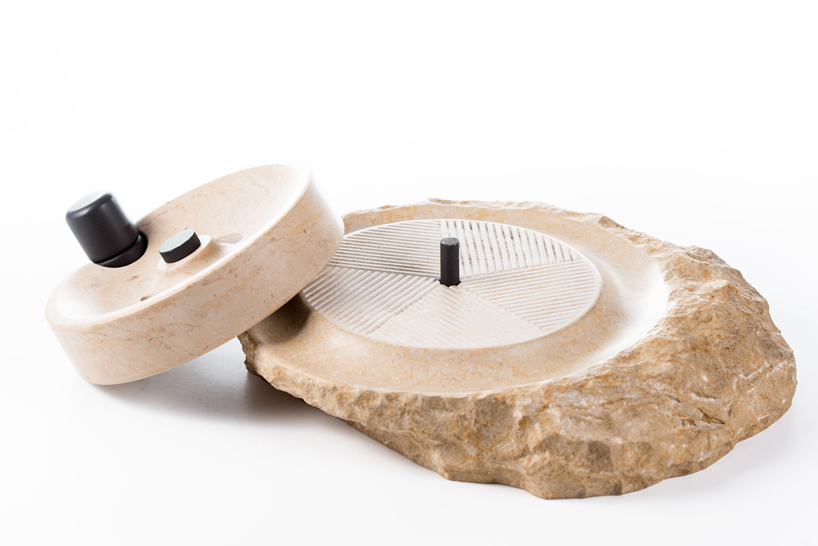 They have a natural stone exterior with black handles for aesthetic contrast, aside from the mortar and pestle. Probably the most well known utensil found in a contemporary kitchen is the mortar and pestle. The design in this collection differs from the traditional basin with an oblong pestle. The mortar is horizontal with a slight curve and slopes downward making it easy to add the ingredients to your dish. There are 2 pestles provided with the mortar for grinding different herbs or spices and are in the shape of spheres that roll along the mortar.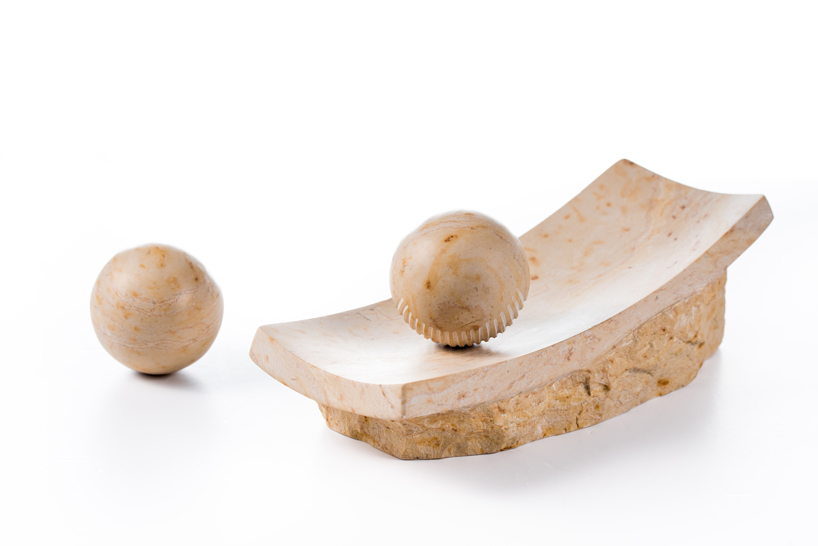 The hot stone is a combination of stones connected together forming one utensil with handles attached. The hot stone is placed in the oven where it is heated and then removed. It can be laid flat or curved standing upright. It is used to keep food warm or for cooking and baking in order to slightly warm dough, for example, easily stretching and manipulating it.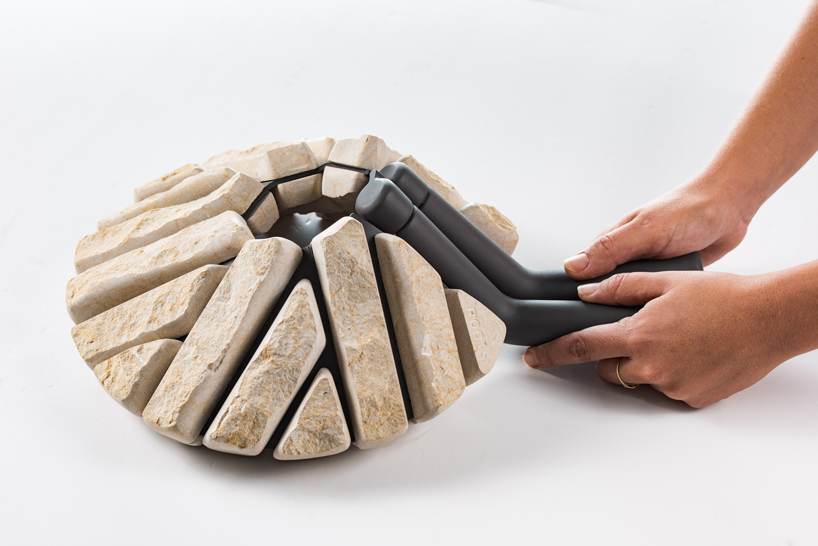 "Examining cooking utensils history from an ancient period until today, in order to find the main utensils and products that symbolize the basic, essential and primary moment of preparing food, lead to three basic utensils which are characteristic in their relation to basic movement, material, and process," explains Shem Tov.