Art of Cooking: Food Carver Gaku Creates Works of Art Inspired by a Rich Japanese Tradition
Artistic food carver Gaku transforms everyday fruit and vegetables into edible works of art with an x-acto knife influenced by the traditional Japanese style of decorative garnishing known as Mukimono.
In japan, traditional designs such as flowers, cranes, turtles and dragons are carved into the skin of fruit and served on the same plate as meals as garnish on the side.
In a similar fashion, Gaku cuts intricate patterns revealing breathtaking geometrical designs.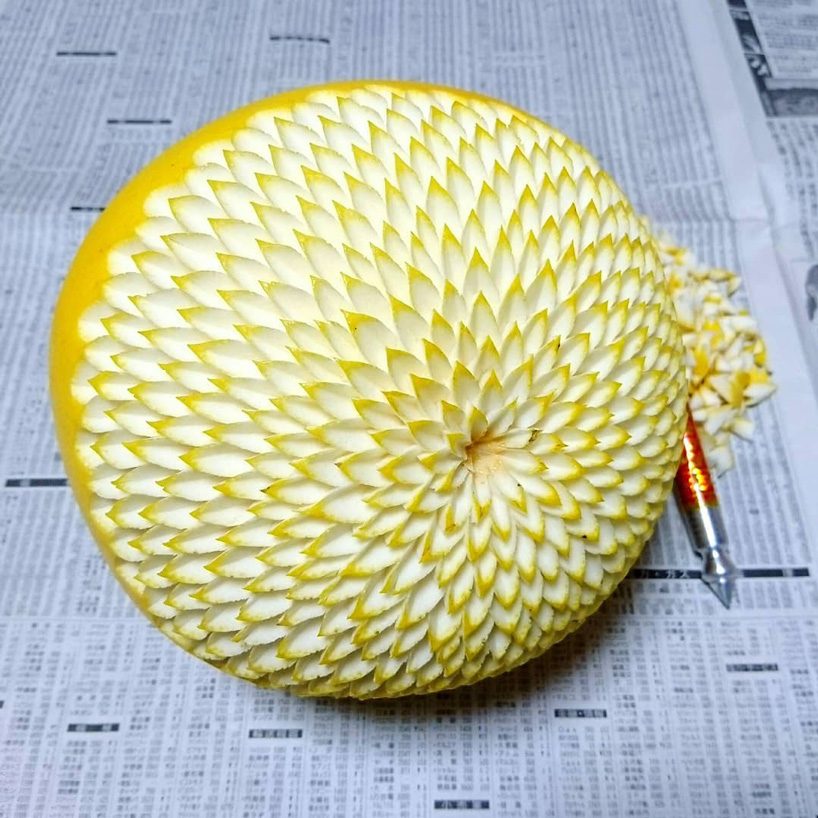 As many great chefs know, once plated, the presentation of the cuisine including both appearance, placement and color further stimulates the senses through visual beauty along with scent and taste.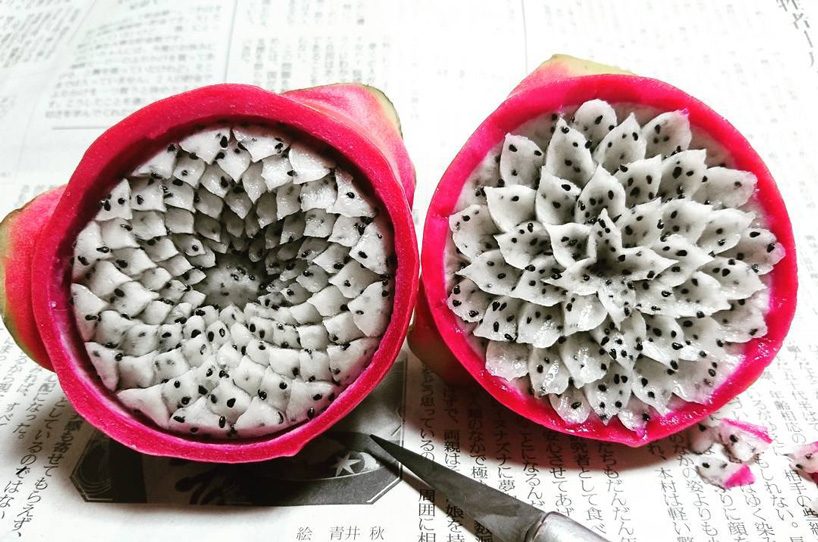 Some even say the presentation can enhance the meals taste. In japan, there are symbolic reasons and interpretations behind the choice of the design chosen to be plated such as representing the four seasons.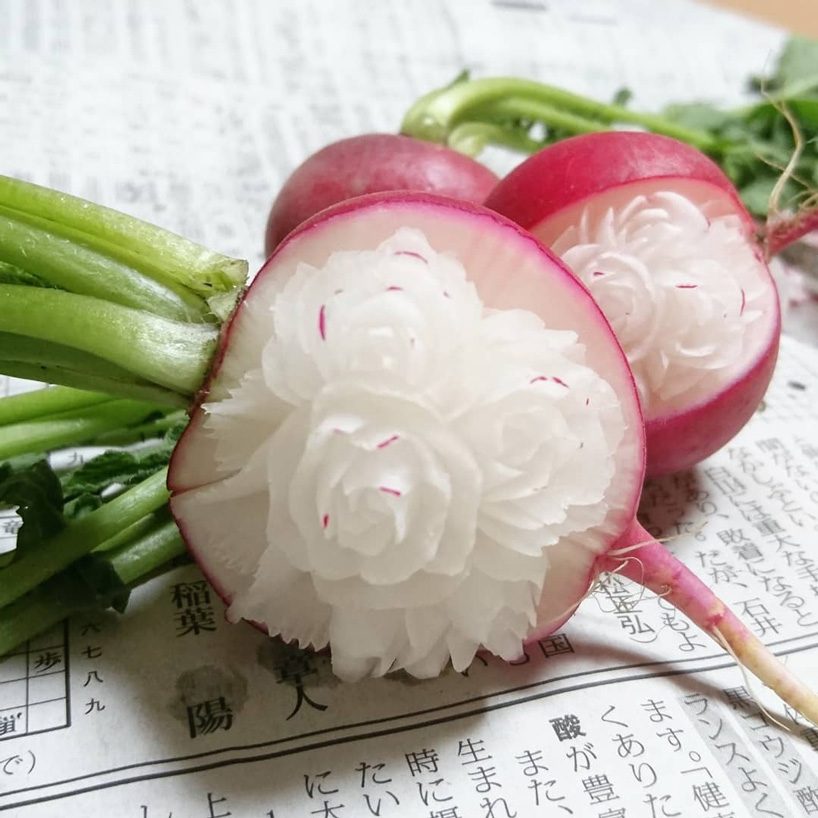 Patterns are applied to either the skin or the flesh of the food. Gaku works quickly to create his works of art as each design must only take several minutes in order to prevent rapid oxidation of each fruit and vegetable.