Art of Cooking: Digestive and Delicious Dill Recipes
Did you know dill is more than just a tasty herb adding a fresh touch to your cuisine? Once a treasured commodity, this delectable herb was used as a form of payment. Today, dill leaves and dill seeds are used for both their medicinal properties and culinary appeal.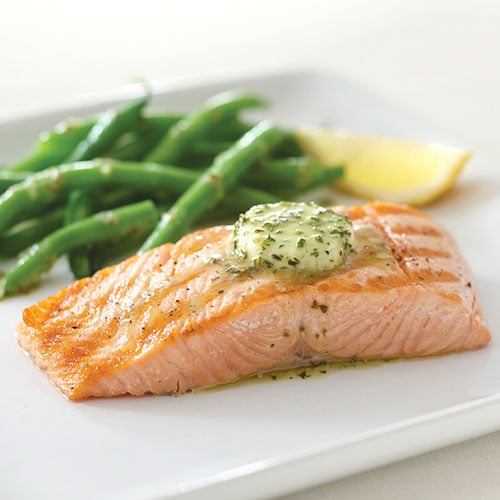 The oils found in dill seeds are excellent for digestion, alleviating stomach and intestinal problems, flatulence, heartburn, mild insomnia and nervous ailments.
It is recommended for children with gastric problems and it is excellent for diseases associating with the liver and the gallbladder.
Since dill is recommended for digestive problems, it also makes an excellent breath freshener, as many bad breath issues aren't necessarily caused by bacteria in the mouth but the bad stench flows from the internal system and out through the mouth. Chewing on a few dill seeds between meals can help with this issue, Plus, its a wonderful hiccup remedy, one cup of dill tea can take those hiccups away!
Quick and easy dill recipes:
Dill Butter – excellent with roasted potatoes, vegetables, toasted bread, poultry and fish!
What you'll need:
1 tbsp finely chopped dill leaves
4 tbsps butter (make sure it is room temperature)
lemon juice
salt
white pepper
In a small bowl, mix the dill leaves and the butter. Add the lemon juice and season with the salt and white pepper to taste. That's it! Quick, easy, tasty and good for your health!
Dill Vinegar – excellent as a light dressing, marinade or to be used in cooking other dishes!
What you'll need:
What you'll need:
Fresh Dill
White Wine
Sealed Container
Pour 1 qt of white wine over 2 oz of fresh dill in sealed container. Close container and let stand for 3 -4 weeks. Another ultra simple and super healthy recipe!
Dill Mayo / Dill Sour Cream – pour over fresh cut veggies like cucumbers, use in sandwiches or as a dip
What you'll need:
2 Cups of Mayo or sour cream
Dill Seeds
Fresh Dill
Lemon Juice
Black Pepper
Mustard (not needed if making sour cream)
Combine 2 cups of mayo (or sour cream), dill seeds, fresh dill to taste. Add about ¼ cup of lemon juice. 1 tsp of black pepper and ½ tsp of mustard. Mix together!
Dill leaves contain vitamin C, folic acid, beat-carotene and potassium. The seeds are very rich in calcium and iron. These vitamins and nutrients are excellent for killing bacteria in the intestine, stimulates production of breast milk in nursing mothers, soothes colic in babies and helps with bloating and nervous tension in the stomach. Dill is so much more than your average herb, it is a digestion miracle!