Art Installation Honors Botany & Medicinal Plants with Landscape Labyrinth in Prague
To honor the cultural heritage of medicinal plants and to pay tribute to Czech botanist Thaddaus Haenke, who discovered the world's largest lily in 1801, the art installation, "Victoria Pragensis," consists of about 1000 plants set in standing white pots in central Prague.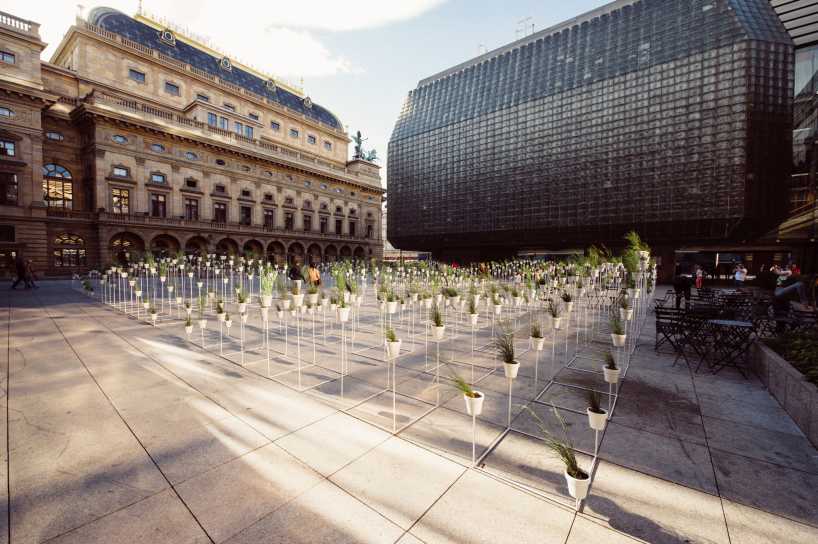 Designed by architecture studio Lipinski Lasovsky Johansson Architects (LLJA), the plants seemingly levitate in white pots attached to posts in a labyrinth-like formation emerging from a square grid.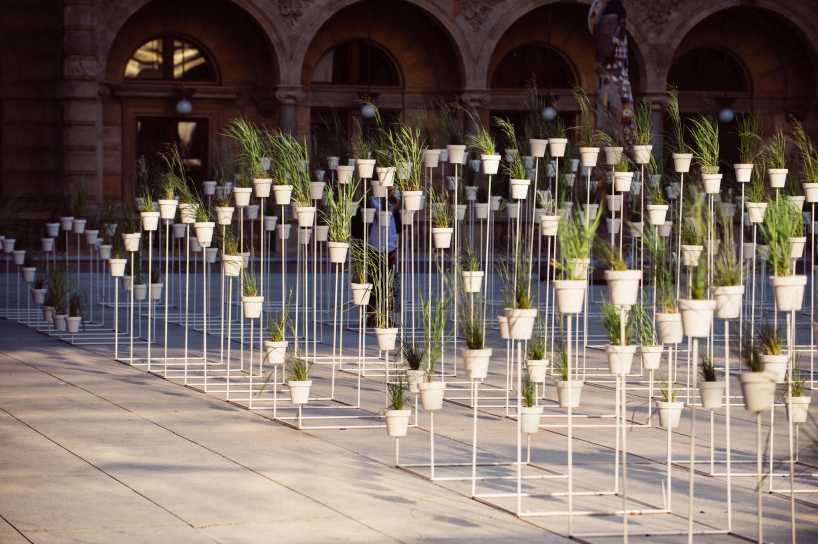 Their color and shape contrasts harmoniously with nearby buildings of the national theatre. The installation dramatically changes the exterior landscape of the courtyard.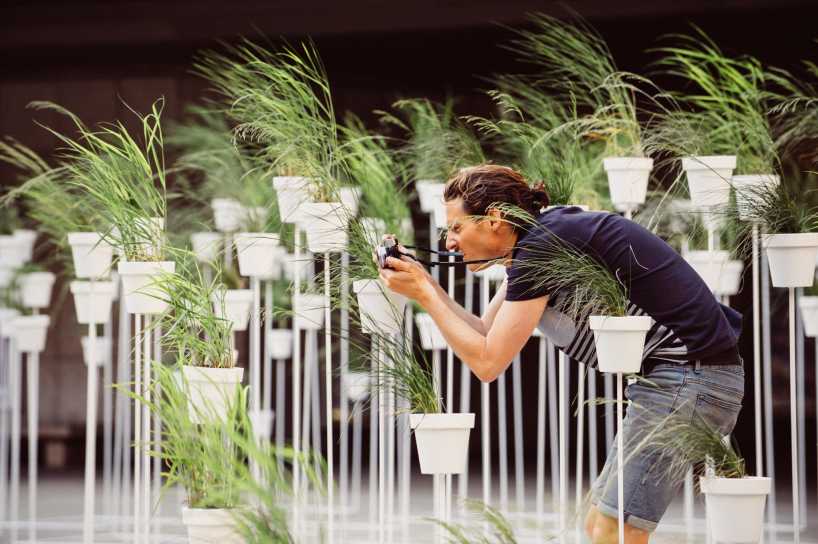 "Greenery is perceived as an indicator of the quality of life and is often considered when selecting a specific location within a city," explains LLJA team.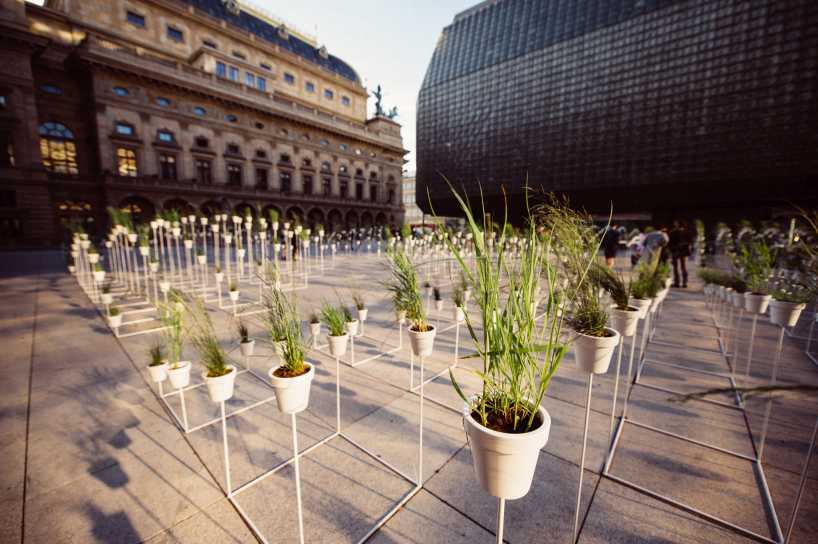 One single type of decorative grass dominates the whole installation, creating a stage for medicinal plants that are commonly used in medicine for its specific effects.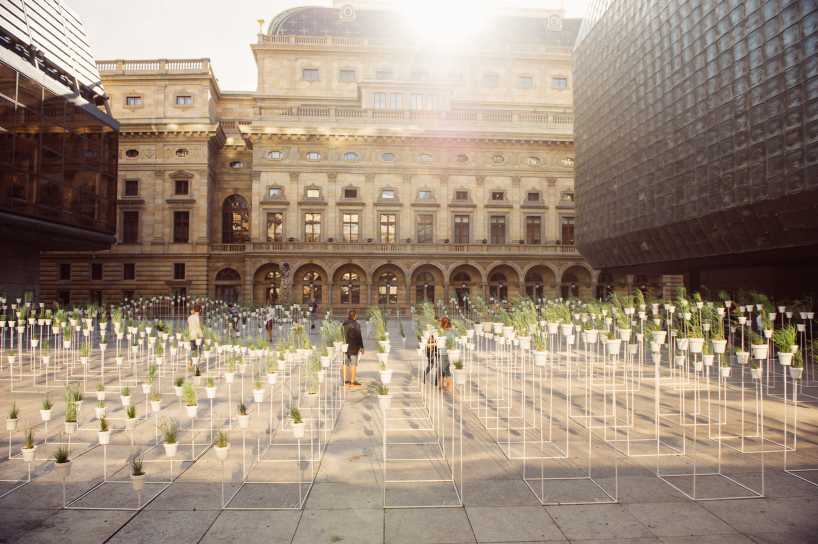 Visitors are encouraged to discover them and learn more about them as they walk through labyrinth.