Amazing Art Installations Across the Saudi Arabian Trade Route
An interactive art exhibition until March 2020 features amazing art installations by 14 artists across the Saudi Arabian desert in Al-Ula surrounded by sandstone cliffs and sand valleys. Named DESERT X ALULA 2020, it is the first interactive art exhibition in this area.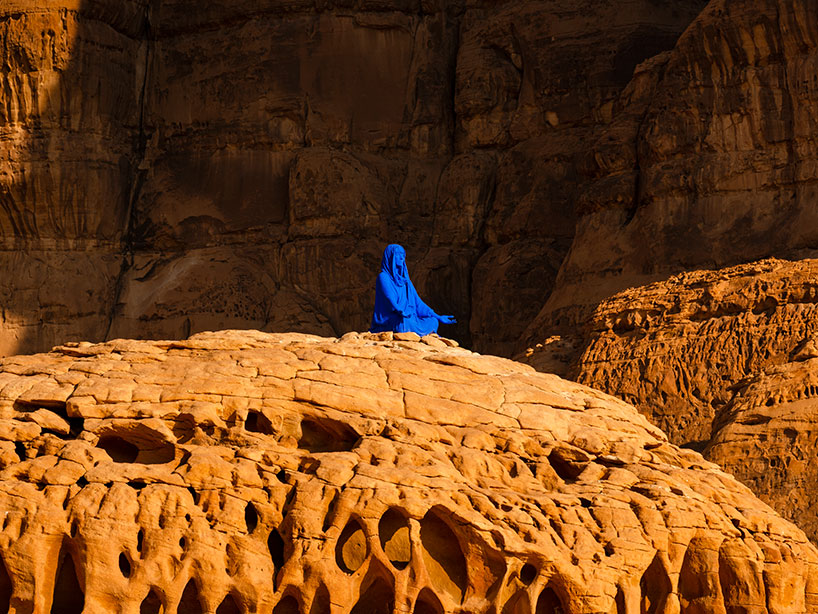 The project was conceived by Desert X to highlight the historic context, cultural significance of the surrounding area and the connection of continents due to trading commodities.
Some of these amazing interactive art installations include:
Star Map Najma (she placed one thousand suns on the overlays of space) by Lita Albuquerque.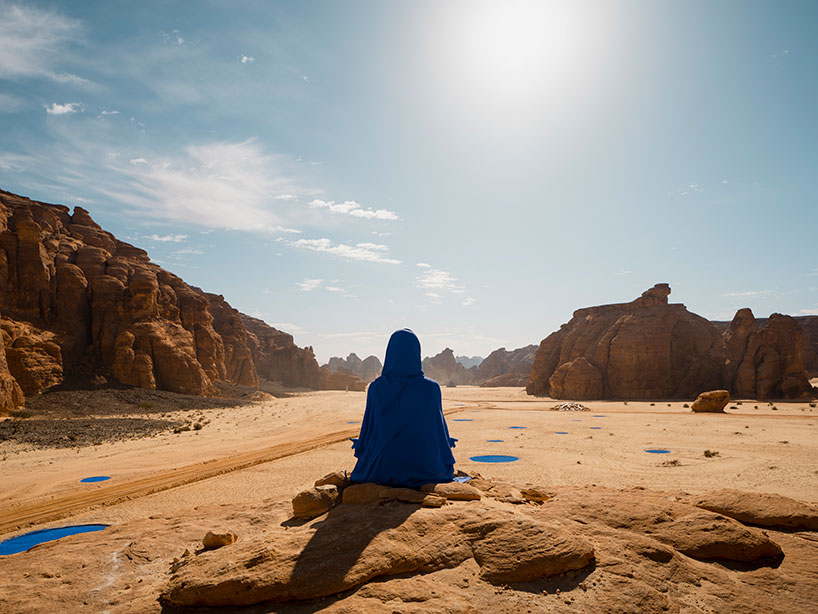 The sculpture highlights a blue fictional character named Elyseria. She is a 25th century astronaut. Her mission is to teach about astronomy and our deep connection with the stars and the skies above us. This is an ode to the areas starting point as the "birthplace of astronomy."
A Concise Passage by Rashed Alshashai.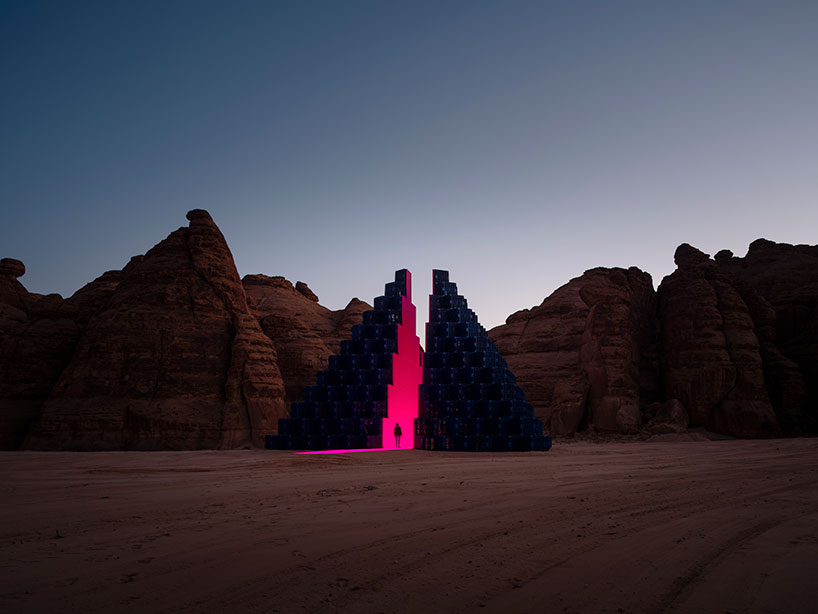 This large-scale installation showcases the trading of goods from the past into modern day civilization. Its structural geometric design stands towering among the vast desert landscape depicting the bridge between open land and the economic systems of present day.
Now You See Me, Now You Don't by Manal Aldowayan.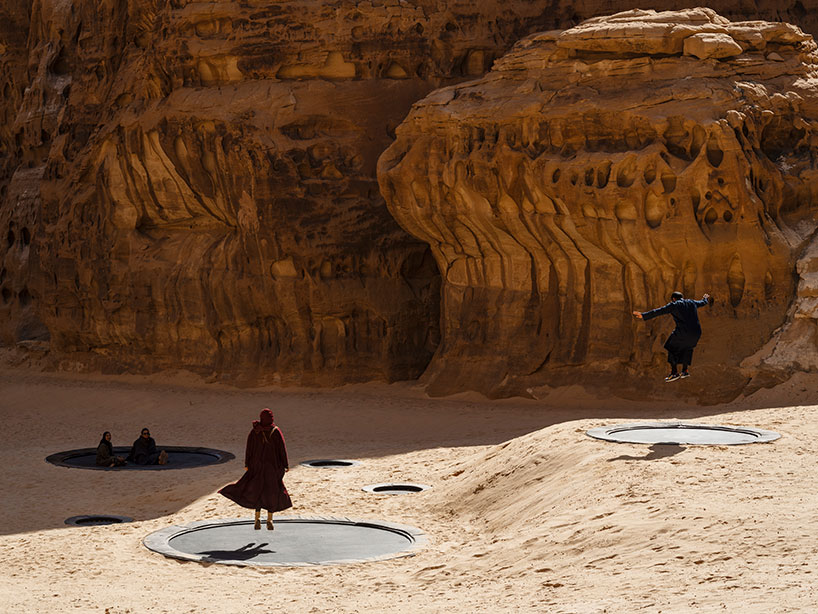 What appears to look like large gray circles sprawn across the desert landscape represent the mirage like puddles that disappear and reappear in the desert. Similar to information, ideas and even knowledge, the puddles are actually trampolines that light up from the bottom when visitors bounce on top of them.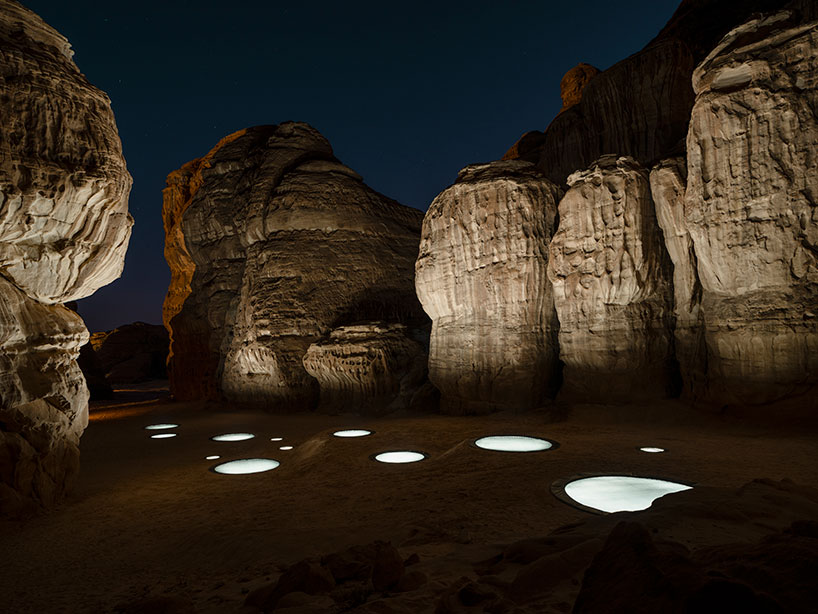 These are only a few of the amazing art installations in this large-scale, one-of-a-kind exhibition by Desert X. To see more of the exhibition, check it out on DESERT X ALULA 2020.