Amazing Architecture: Morpheus Hotel Uses Fluid Forms to Create an Eclectic Design
Morpheus, a fitting name for a new hotel with 3 gaping and misshapen holes right down the center of the buildings design. Built in Macau's city of dreams resort in China, the hotels appearance looks as though they held an enormous torch to the middle of the structure due to it's hollow morphic shapes allowing a clear view of the landscape behind it.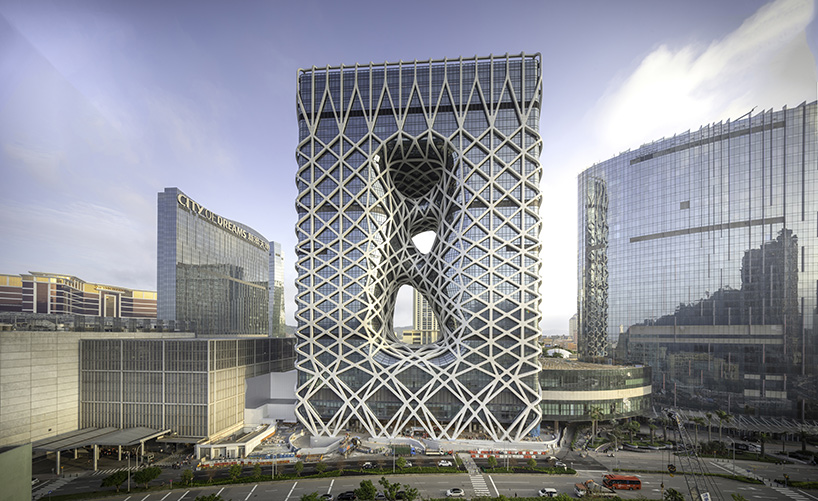 Designed by Zaha Hadid Architects (ZHA), the project was conceived as a way to counterbalance it's rectangular form along with the other four-sided buildings in the area.  Architects describe the series of voids in the center, as "urban windows," connecting visitors and their with community by connecting the interior with the exterior.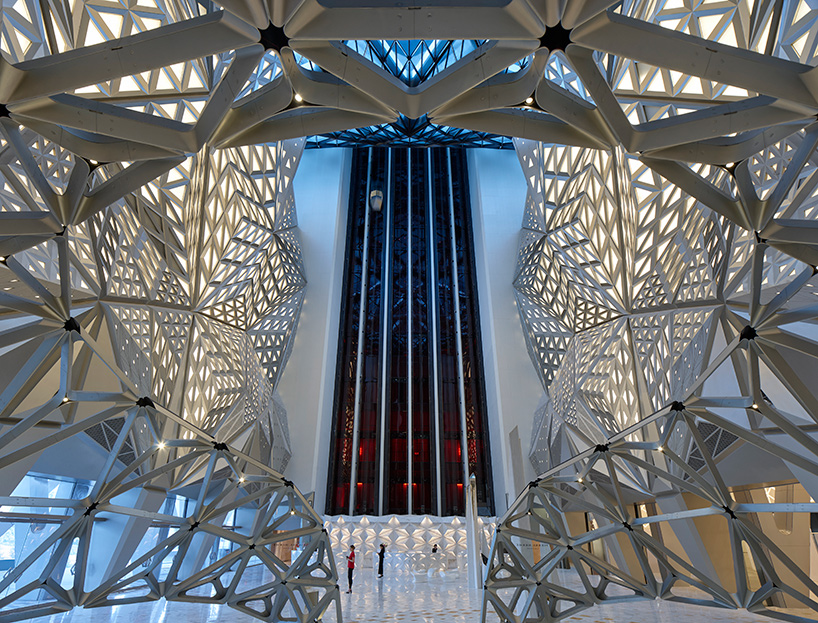 The captivating building is part of the "City of Dreams," a resort that includes a casino, two theaters, a shopping district, 20 restaurants, and four hotels. In 2018, Morpheus Hotel opens its doors to visitors connecting to the resort via a 3-story podium with over 750 guest rooms including suites and sky villas. Furthermore, additional spaces were added such as event and meeting rooms, gaming rooms, and restaurants joining the spa and rooftop pool.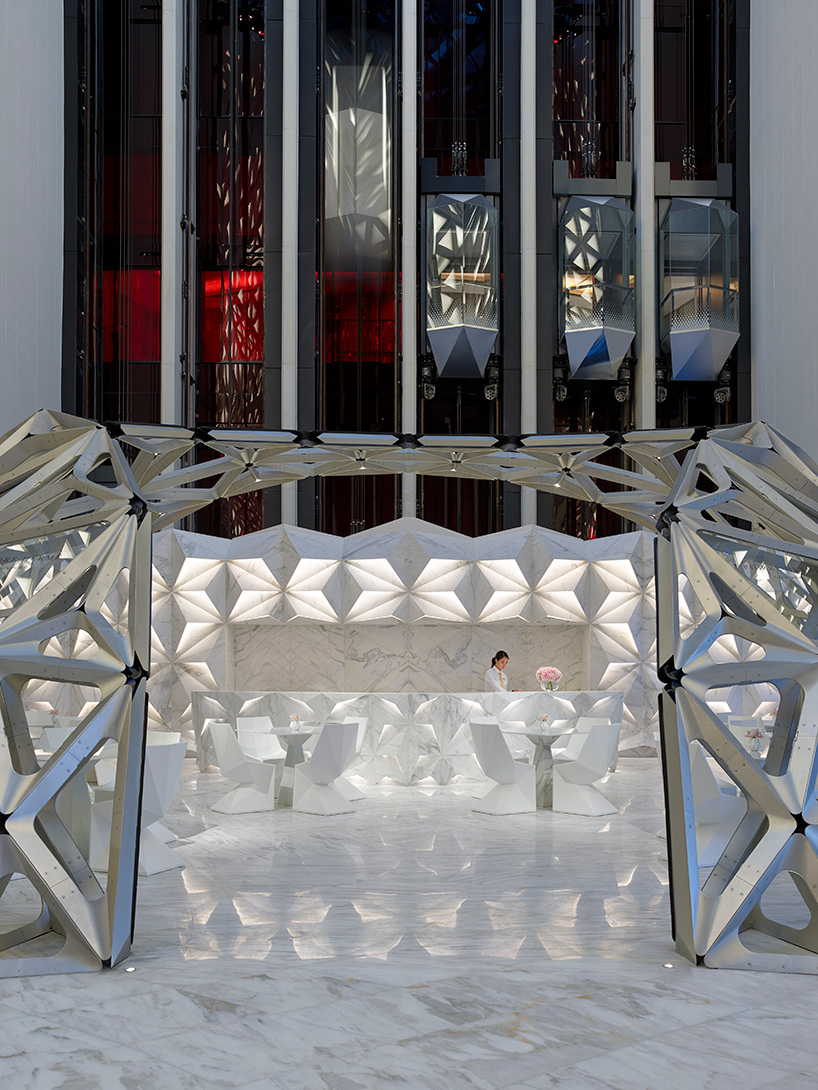 The towering 40-story building follows it's theme throughout the interior of the design with a geometric "skeleton" framework seen on the buildings exterior.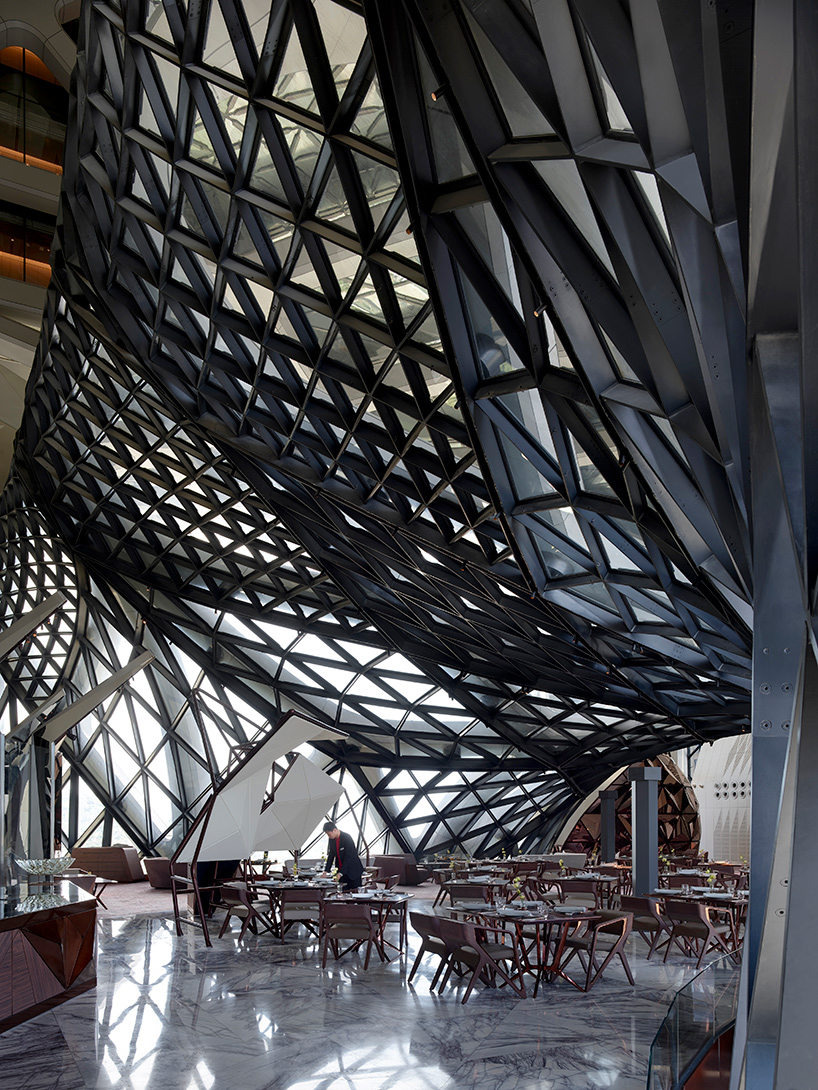 The pattern follows sharply defined lines but curves and morphs into fluid shapes. The interior design uses contemporary furnishings and fixtures with a similar style combining sharp angles with rounded edges.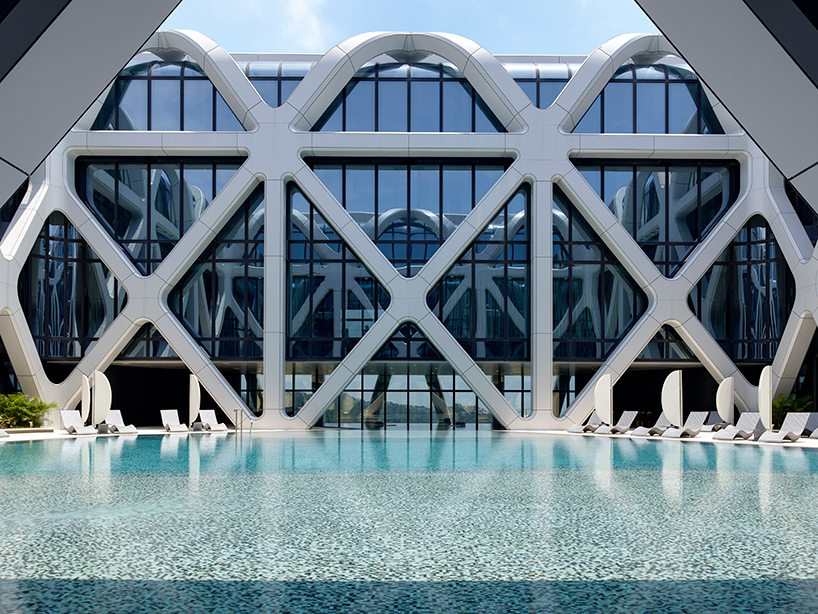 Additionally, 12 glass elevators add to its already ultra modern design.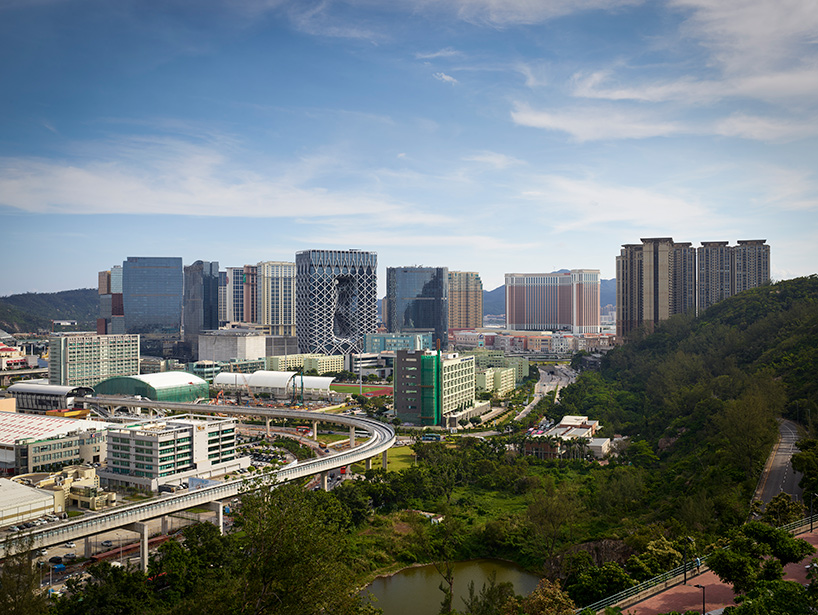 "Morpheus combines its optimal arrangement with structural integrity and sculptural form," explains Viviana Muscettola, ZHA's project director.