Abstract Assembly Turning Cubist Watercolor into Functional Furniture
By turning her watercolor paintings into functional furniture, Donna Wilson has taken 2D to 3D in her artistic experimentation. Similar to her paintings, the organic shapes are not perfectly formed but have a raw look about them.
The project consists of shapes that are hand-cut and then hand-painted made into the backrests of the abstract chair designs. Her professional career began creating unique textiles with imaginative patterns and colors. Now, she is delving into functional works of art using different materials and experimenting with different processes.
For this collection, called Abstract Assembly, collaborates with her art partner, Tommy and manufacturer, Jon Almond of Produce the Goods and SCP. Tommy does the sanding of the chairs. Sanding is necessary for a smooth chair and helps with the application of paint and finishes. The chairs are also steamed to remove any dents. They are taken to sprayers who apply the final finish for durability.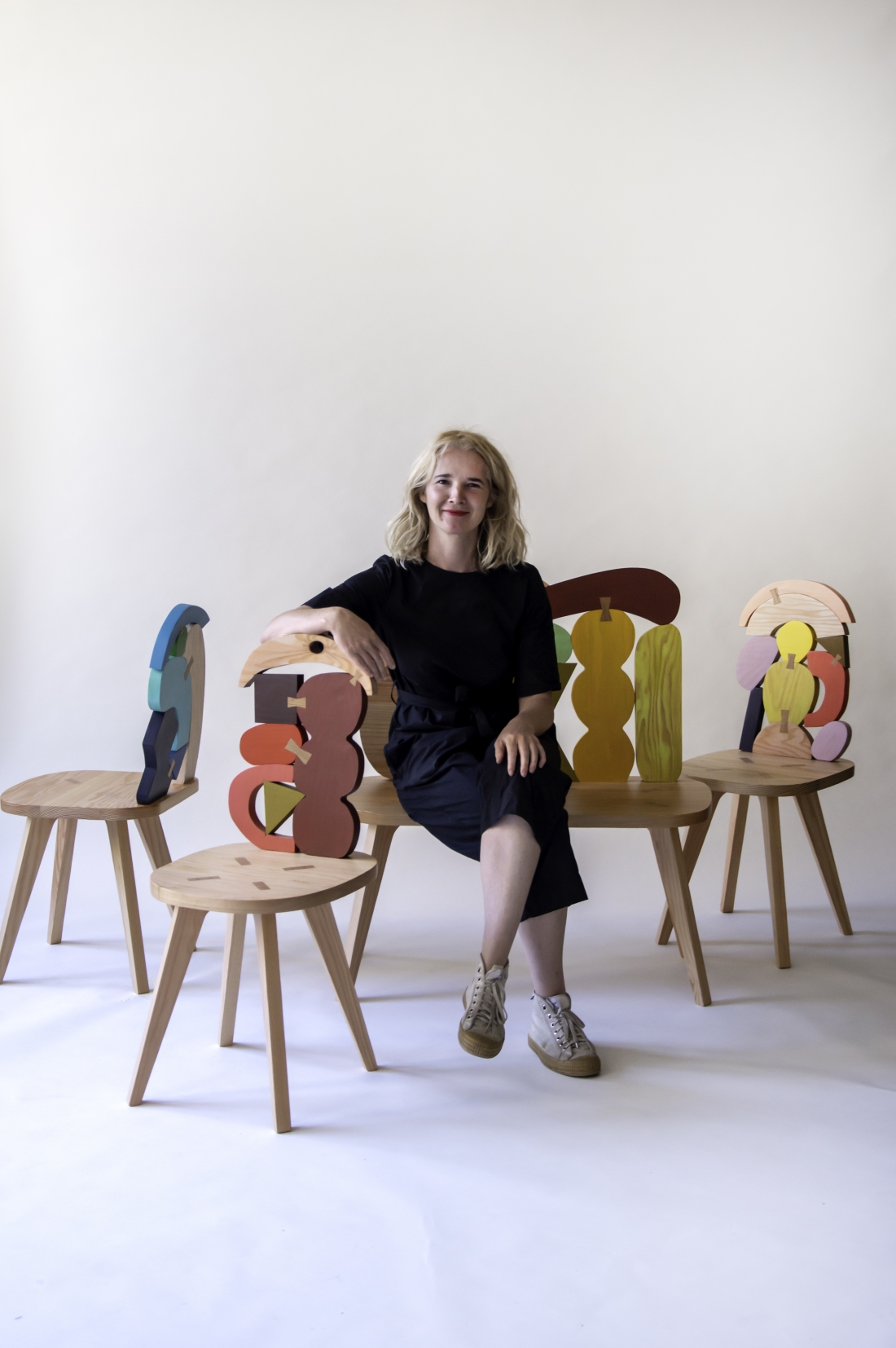 The imperfect shapes pieced together into one whole form is reminiscent of the paintings found in cubism. Each shape is hand-drawn, hand-cut and hand-painted, making each chair an original. Donna and Tommy loosely followed the same techniques found in traditional carpentry.
For some of the chairs, the paint is hand-mixed as well. The shapes are made from oak, beech, and douglas fir offcuts that are joined together using traditional joinery. Each furnishing in the collection is a limited edition