9 Classic Western Floral Arrangements
Did you know florists use visual templates to create the stunning bouquets and beautiful arrangements we have come to know and to love?
You can mimic these classic western floral arrangements in your own home, for special events and during the holidays. It is the perfect hobby to learn for Springtime! Nothing says "Spring has sprung!" like fresh flowers and newly blooming plants. 
Fan shaped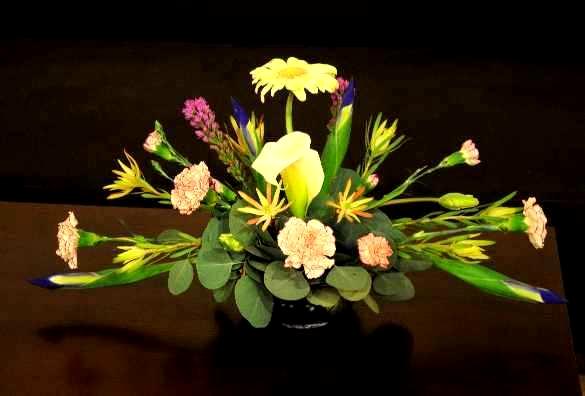 Arrange your flowers in a stunning fan shape. The petals and leaves resemble the blades of a fan, wrapped around the perimeter of the vase.. It is a circular shape and fairly simple to recreate. It is one of the most common floral arrangements because of the rounded shape of most vases.

Vertical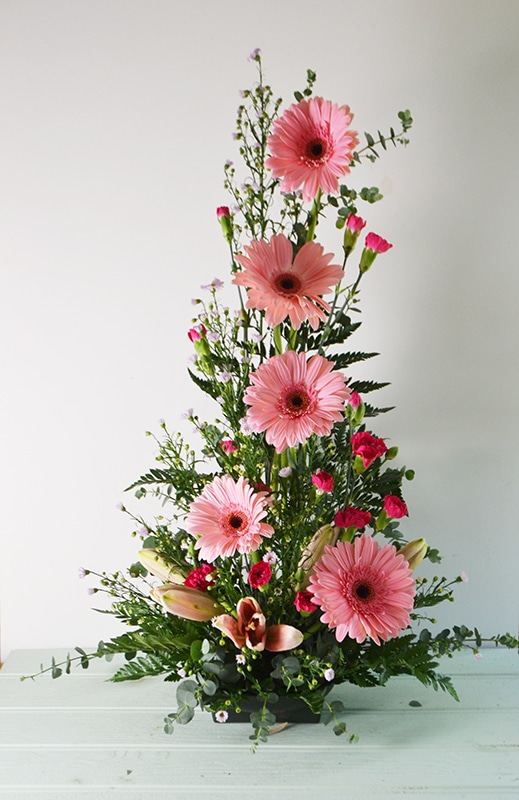 This type of floral arrangement uses floral and foliage "stacked" into a vertical shape. Varying shapes and colors can be used but it is mainly the difference in height that will accomplish this style. If you are working with flowers of the same height, you can very easily trim, clip or even bend the stems to turn your design  into a lovely vertical arrangement.
Horizontal
In this kind of floral arrangement, you will definitely want to bend or clip the stems, especially if using a shallow vase. The flowers are placed in rows in a zigzag pattern extending away from the center in both directions. You may even want to fasten the flowers on both sides in a horizontal shape to really showcase your design.
S-shaped
S-shaped floral arrangements are designed in the alphabetic letter "S" shape. Using different heights by bending your flower stems will help achieve this look. On one side of the vessel, curve the flower upwards, the design carries through to the direct opposite side with a flower curving downwards.
Crescent
Crescent shaped arrangements are similar to S-shaped arrangements. The only difference is they are shaped similar to a crescent moon. This means both sides of the floral arrangement are curved upwards, instead of one side curved upwards and the opposite side curved downwards.
Triangle
This arrangement can be acheived by using a similar template as both the horizontal and vertical arrangement. Essentially, you will want to design the accents in horizontal rows and make your way upwards similar to vertical design. The shape resembles a triangle with your tallest flower at the peak of the design.
Oval
Oval arrangements are designed similarly to a fan arrangement. However, in this type of arrangement, you want the tallest and brightest flowers in the center. Follow through with the design by wrapping the other flowers around them to form an oval shape.
Elliptical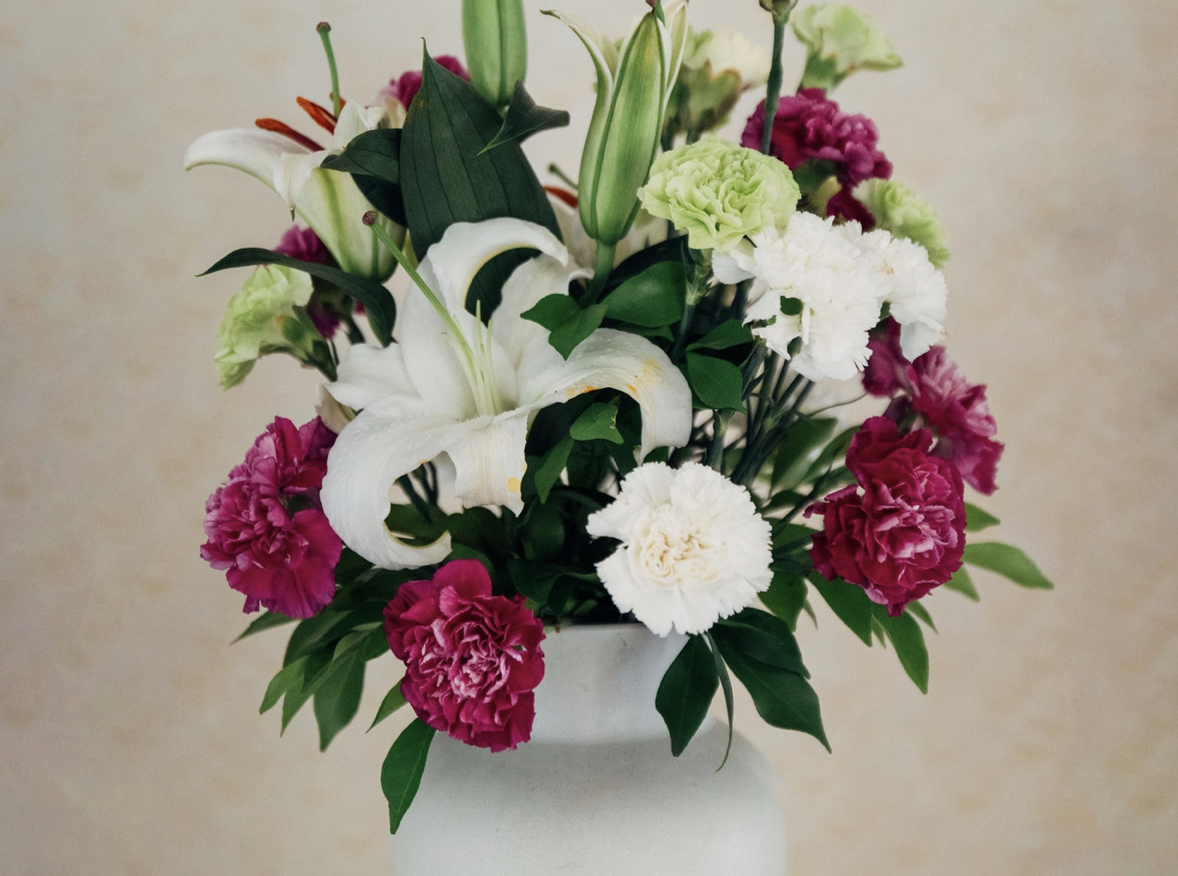 Elliptical arrangements are very similar to fan shaped and oval arrangements. However, they give a little more wiggle room to play around with the design. They are shaped like an ellipse with the brightest accents placed in the center of the arrangement. The shape can vary around the perimeter by trimming the flowers to be various heights and using different colors.
Freeform
Freeform designs are the most self-expressive way to create floral arrangements. Why is this? There isn't an exact or specific shape that is necessary. In fact, you want to use a variety of flowers, various heights and different colors to give your arrangement a playful, creative and wild feel to it. Steer away from trying to control the overall shape of the design by allowing your flowers to bend freely and shift naturally.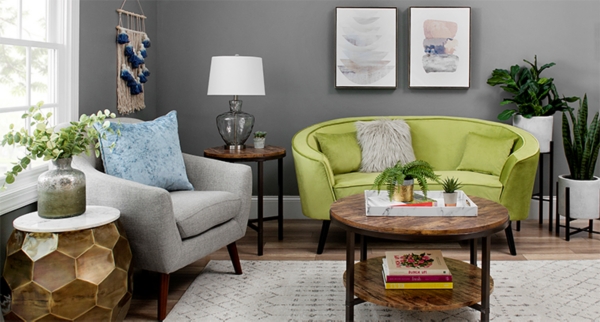 There are many different shapes your arrangements can take. It is up to you to decide which floral design fits best in your home or for a special occasion. Not only are these classic floral arrangements for flowers and foliage but also can be arranged using preserved and faux flowers with fewer blooms and less petals. Be sure to use fasteners on some of these arrangements to keep their shape in place!
Take a look in your garden or around your favorite flower nursery to decide which flowers and plants you would like to turn into a classic western floral arrangement!