80's Modernist Architecture Restaurant with Contemporary Design Motif
OPA, an architecture studio led by Rosalía Yuste and Diego Mañón led the team of architects and designers who were responsible for the radical transformation of the old house. Their goals were to preserve the peculiar features of the home while catering to the needs of the chefs whom would be in charge of the restaurant once it opened its doors to the public.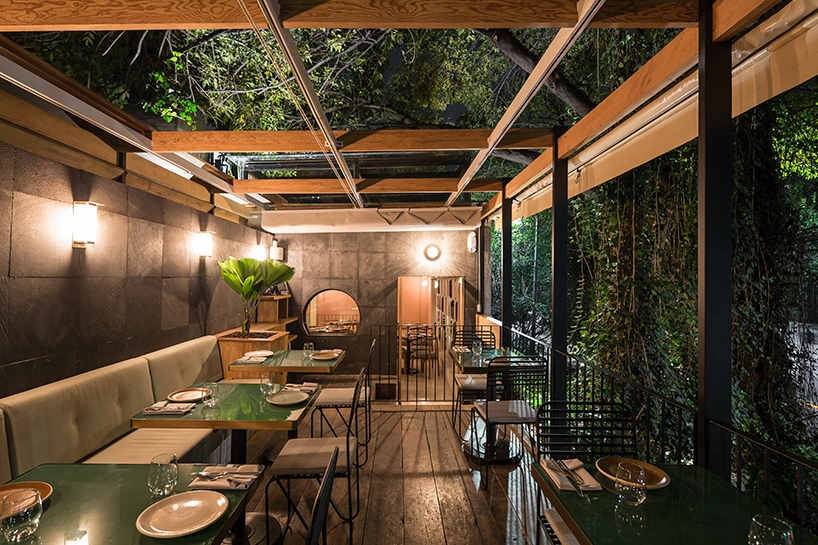 The ground floor is a patio space with one wall open allowing visitors a view of the outdoors while they dine. This is where the large monolithic concrete and terrazzo bar is located, a main feature of the restaurant.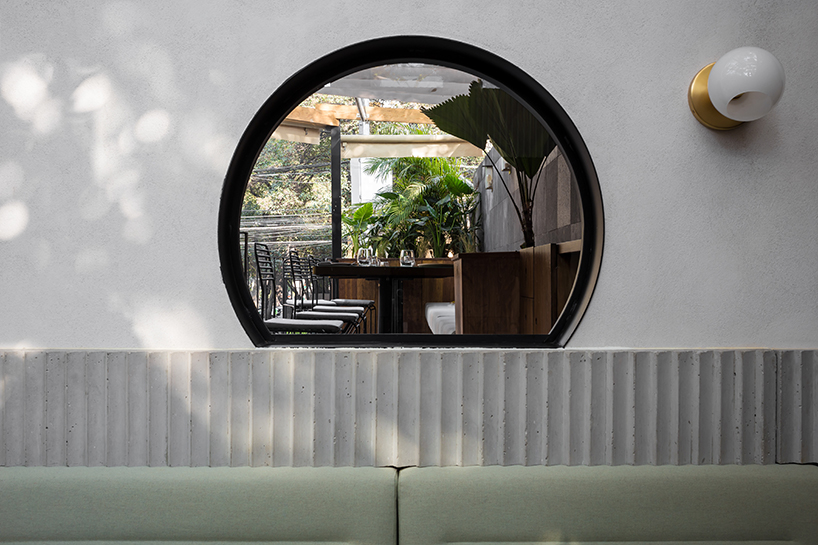 This area can be seen from the street from those passing by inviting new patrons to check out the space. It invites guest to have a drink at the bar while they wait for seating or to simply enjoy a beverage before heading to their next destination. Additionally, circular windows allow patio dwellers to get a glimpse into the main dining hall providing a borderless and transitional space welcoming them to come in and dine.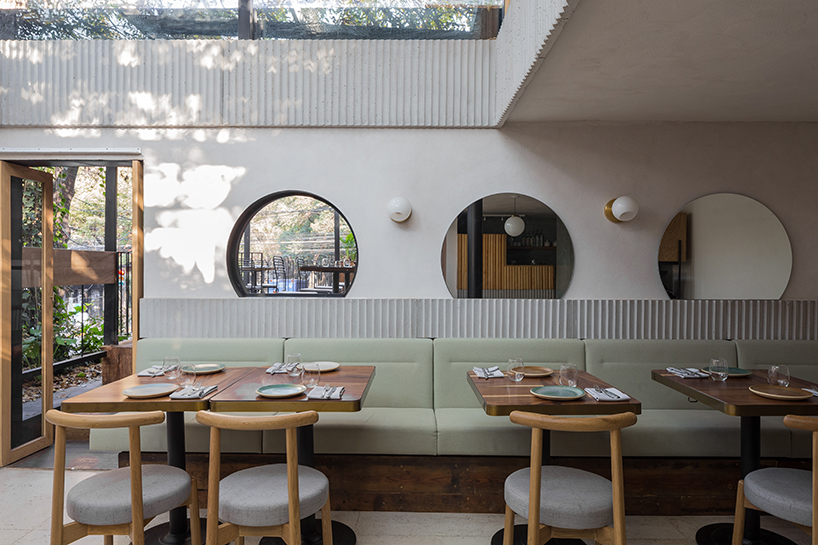 The patio bar leads to the main floor dining hall. The space accommodates about 35 people creating a intimate dining experience for guests of the restaurant. Although the space is compact, the windows open the space up. In addition to the windows built into the walls of the space, natural light pours in from the transparent glass, high dome ceiling above which offers some shade from the trees outside.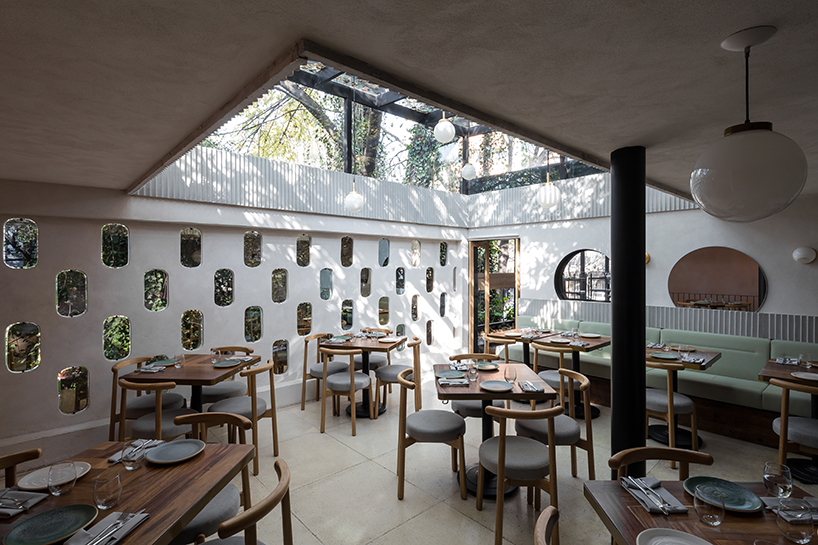 From the dining hall, guests are led into a open-air terrace.  The terrace accommodates 16 guests. The space is partially enclosed but is still considered to be an exterior space surrounded by green leaves hanging from the treetops alongside the dining tables.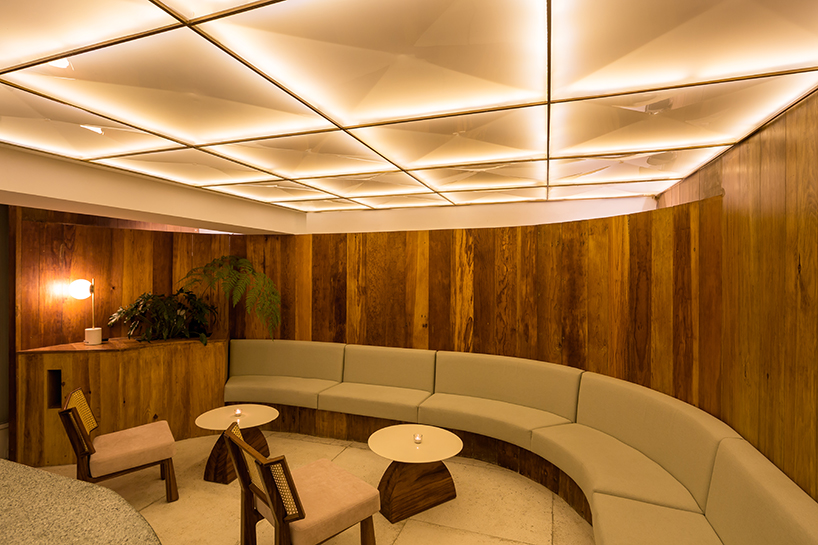 Each room is designed with different mid-century modern to contemporary furnishings that perfectly complement the space. Not only are the furnishings curated by professional interior designers but arranged thoughtfully to balance air-flow and movement between guests and waiters. The colors such as mint green, medium brown, cream and pale blue create a casual, relaxed and organic atmosphere.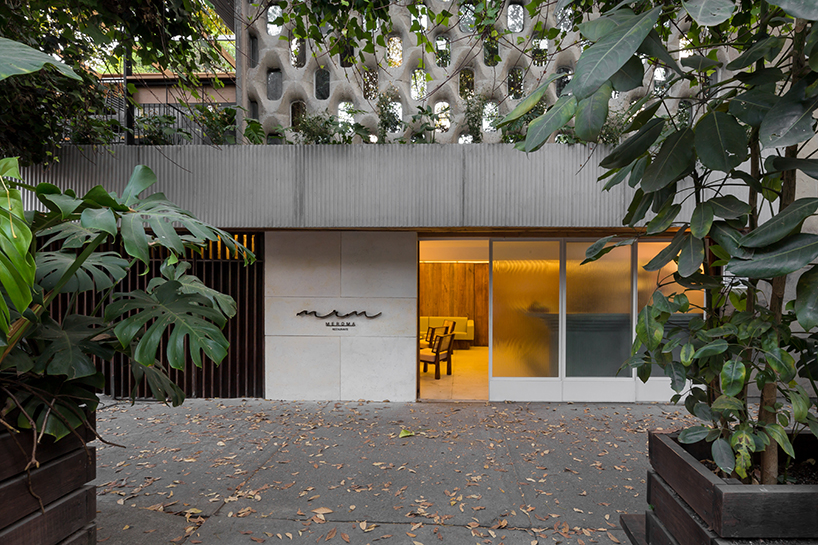 Some of the wood furniture and fixtures are made of white oak wood while others are made of a locally sourced wood called huanacaxtle. The round backs of the chairs were to accommodate more seating in the compact spaces. The exterior tops of the tables are made of green colored glass to complement and reflect the surrounding tree and foliage.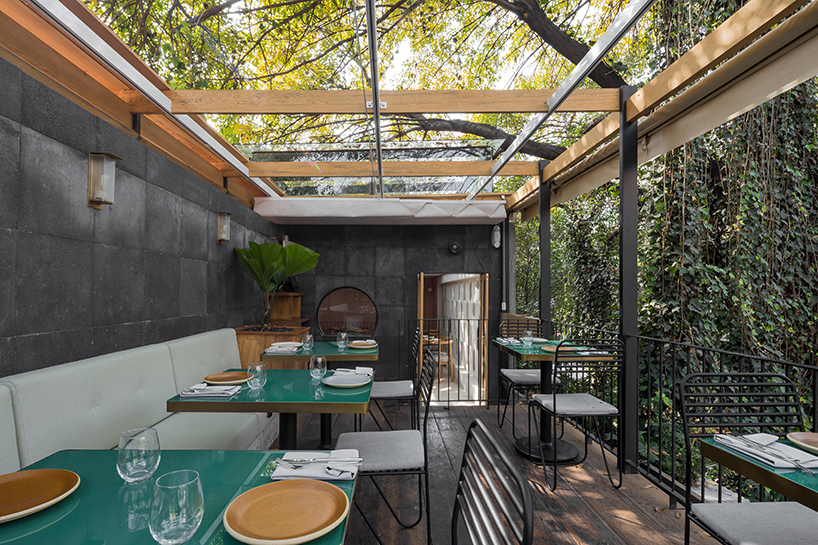 Other interesting materials used include  volcanic stone on the walls and repurposed wood for the flooring.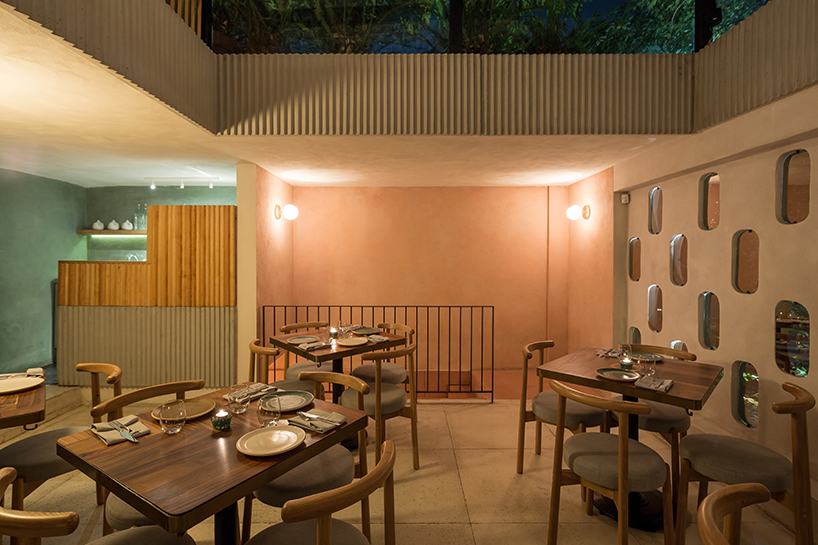 The aim of the designers, architects and chefs was to create a space with hand-selected materials and furniture that would allow diners to fixate on the cuisine and the experience more than on the decor. The outcome of the restaurant was a comfortable and balanced atmosphere.