7 Steps for Hosting an Elegant Holiday Party
It may be our first year hosting guests for the holidays or we may want to change up how we normally host this season. An elegant party is easy to accomplish with the right attitude and the right items.
Step 1: Ask Your Guests to Dress in Formal Attire
Wearing your sunday best will be mandatory at your elegant holiday party. They don't have to go overboard, but formal attire such as dresses, dress pants, blazers and ties will set the tone for the party. I am sure your guests won't mind. It is always nice to dress your best for a holiday get-together.
Step 2: Festive Decorations
Skip the tacky santa or overly ornate menorah this year. Keep the holiday decorations sophisticated and simple. A 3-piece tealight candle set or gold-plated display trays will make perfect centerpieces for the table this year. A well-placed poinsettia and a fireplace mantel adorned with holly and string lights may be all that is needed for decorations this year. Keep things minimal yet elegant. Do not overcrowd or put every holiday decoration on display this year.
Step 3: Entertainment for Kids
If there are children coming to the party, it is always wise to have an activity to keep them occupied while the adults mingle. Board games, movie options, charades or a craft table for the kids to stay entertained throughout the festivities.
Step 4: Meal Courses
Have courses for your meal this year instead of bringing everything to the table at once. No plastic utensils or plates. Create a meal plan that will impress every guests palette. 5 courses is a great start. Provide appetizers. Have both a red wine and a white wine option available. Make platters with gourmet cheeses, high-quality meats, fresh fruits and specialty condiments. Allow guests to mingle before calling them to the first course. Something light like soup or salad. Continue your courses with hearty foods such as fish, meat and other similar cuisine. Be sure to provide vegetarian and vegan options. The desserts come last. Pair the desserts with dessert liqueurs to aid in digestion. Be sure to give your guests time to slightly digest between courses.
Step 5: Hire Staff
If you can do it, hire staff to help serve and clean during and after the meal. Noone wants to wash dishes or continuously get up from the dinner table to serve their guests. This will give you more time to enjoy your company.
Step 6: Play Music in the Background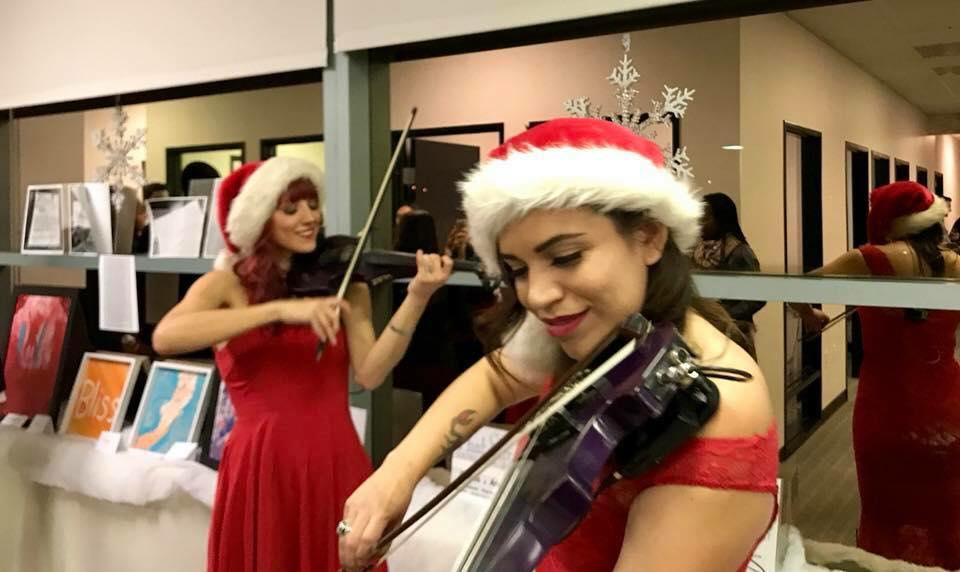 Music is a wonderful way to keep the conversations flowing steadily throughout the night. Play seasonal holiday music or classical music in the background. Be sure it is played softly so your guests can hear one another. If you really want to take it to the next level, you can hire musicians to play live music throughout the night.
Step 7: Gift Giving
Do not have your guests go home empty-handed. Give each guest the same gift before they say farewell. Be sure to buy extras for unexpected guests! No one should feel left out. Seasonal potted flowers and plants make wonderful gifts. Scented candles, gourmet chocolates, elegant tree ornaments and marble pens all make sophisticated and gender neutral gifts for your guests to enjoy following the party. Any personalized gifts for specific people should be left for another time.
Now that you know the steps for hosting an elegant holiday party, you can be sure to honor your guests with the absolute best party they have been to in years!