Dormitory Design in Thailand Stimulates "Creative Thinking & Energetic Living"
Creating excitement and inspiring innovative thinking in the layout and design of two 8 story conventional buildings was the goal of Silp Architects in Thailand. The buildings are comprised of 77 units serving as dormitories for the students of Kasetsart University from Kamphaend Saen campus.
By utilizing post-tension techniques, architects were able to accommodate as many units as and maximizing efficiency while still retaining their design concept of "'creative thinking, energetic living."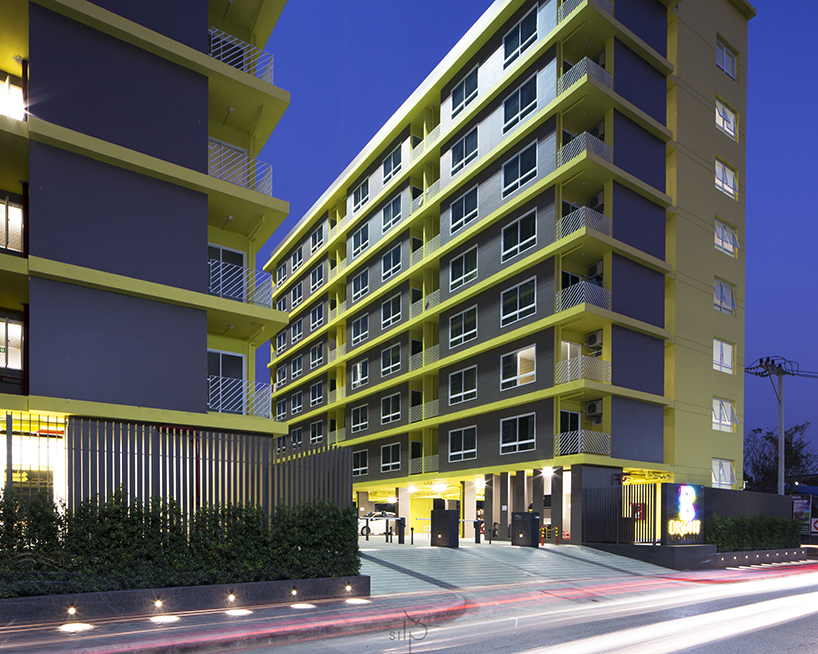 Throughout the building design, from the railings of the balconies, the hallways inside and the headboard in the bedrooms, a modern "zig-zag" pattern creates visual interest. Straight lines often evoke structure, fitting for a University setting, while angling them into diagonal lines takes this concept of structure but with a slight twist – adding creative dimension to the layout.
The exterior of the buildings follow a dynamic and contemporary set of colors. The floor slabs and balconies are painted in vibrant yellow with white zig-zag patterned balustrades, while the walls are in a contrasting dark gray color.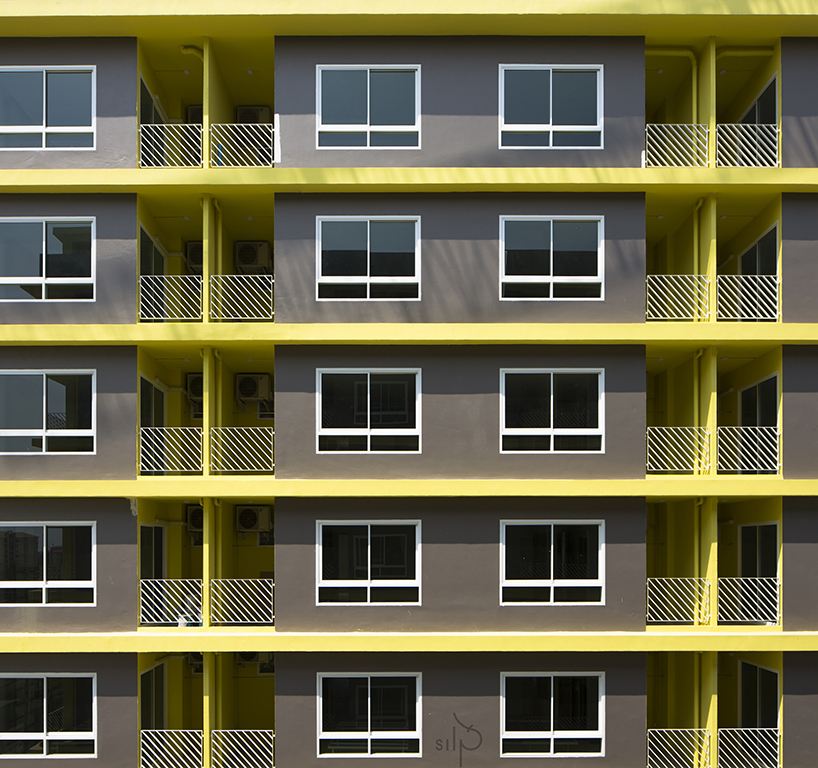 Hand-painted murals and decals adorn the white walls sparking even more visual interest and further stimulating the senses than what is typically seen in a traditional facility setting.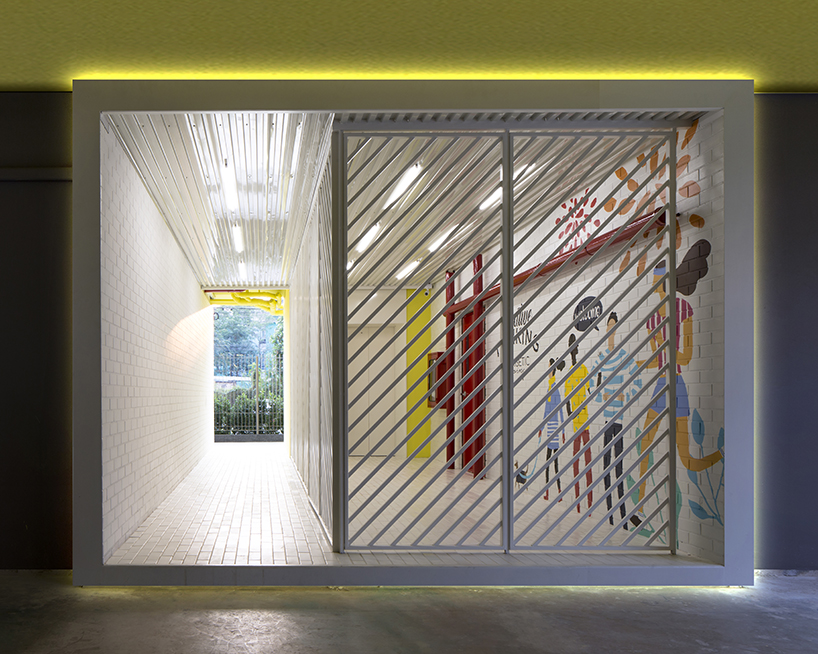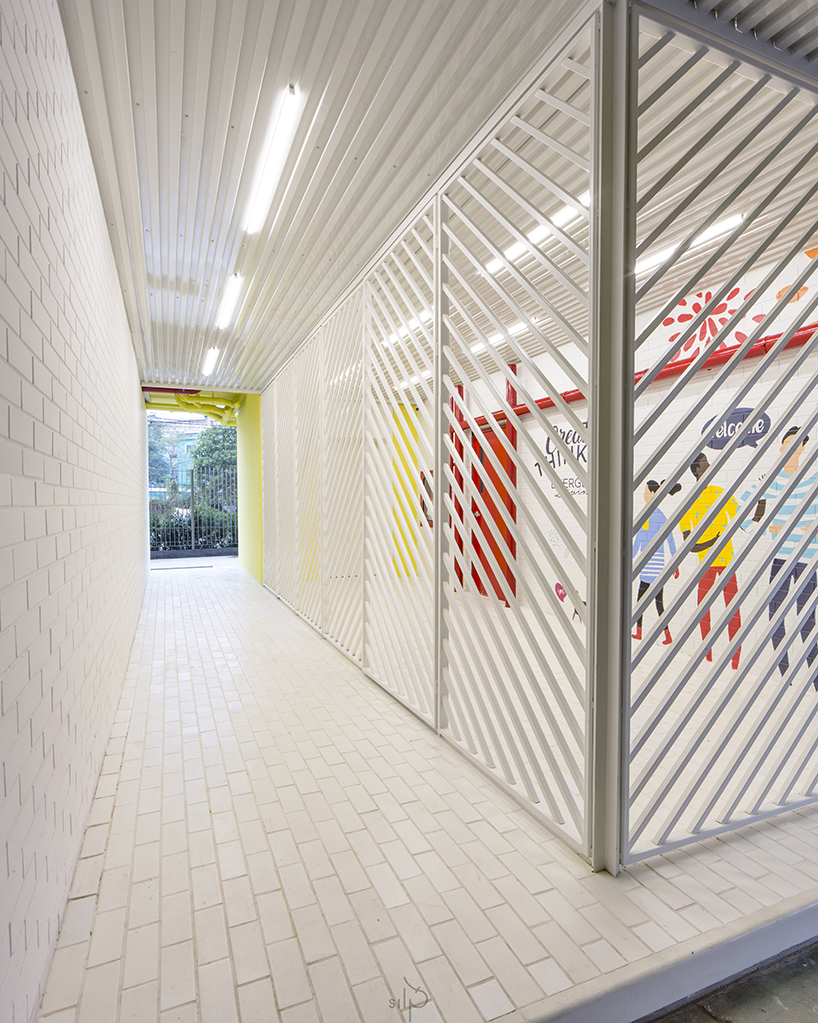 Inside of the units, the white walls are complemented by light to medium brown wooden fixtures and furnishings creating a ultra contemporary and serene atmosphere.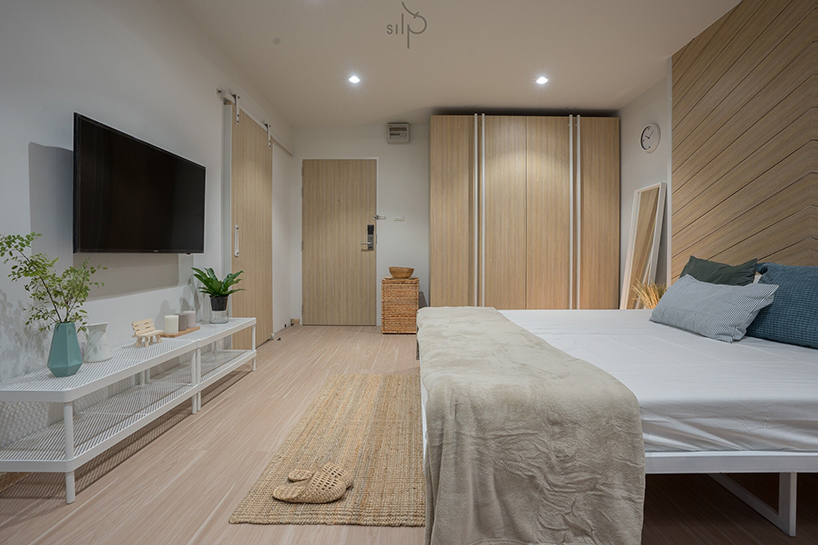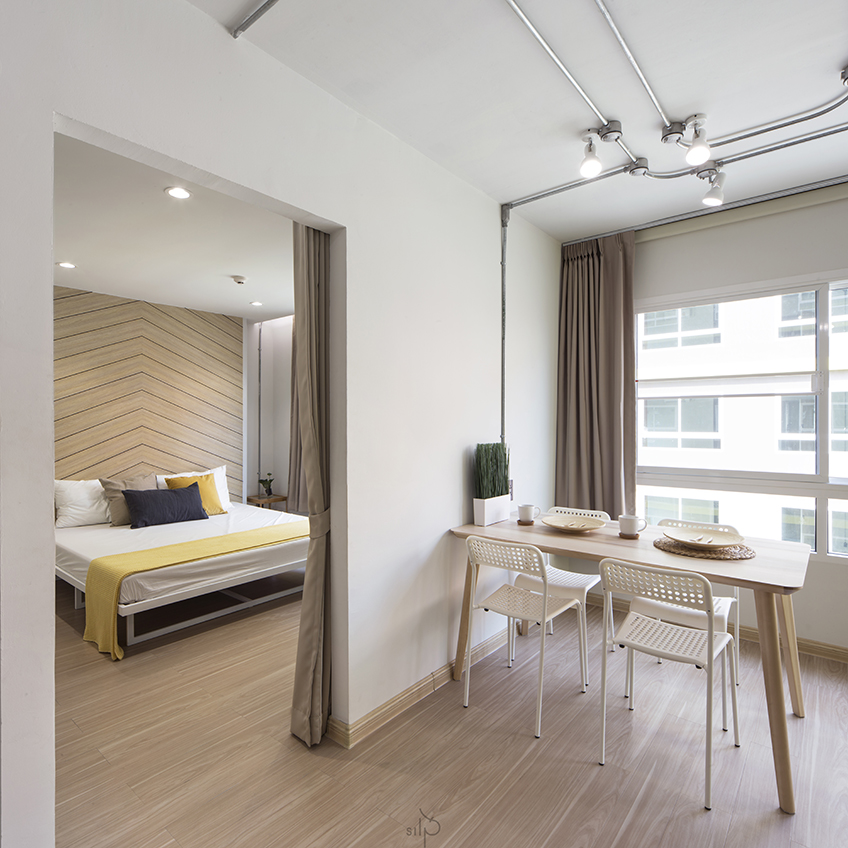 The design facilitates the necessity for structure combined with the necessity for imagination in a studious and a forward-thinking environment.